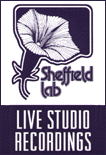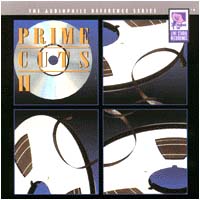 Sheffield Lab
LIVE STUDIO RECORDINGS


PRIME CUTS II
10061-2-M


The sequel to Sheffield Lab's widely popular Prime Cuts CD is now available!
Prime Cuts II contains all of your favorite selections from the Sheffield Lab catalog; from Harry James to Freeway Philharmonic, this CD has all the sonic impact that earned Sheffield Lab the reputation for being the Audiophile Reference Standard.

Introduce yourself to the Sheffield Sonic Experience!

---
1. Sweet Georgia Brown - Harry James And His Big Band (3 00)
2. Schemes & Dreams - Pat Coil (4 47)
3. Foggy Mountain Breakdown - McNeely, Levin, Skinner Band (2 53)
4. Happy Feet - Freeway Philharmonic (3 53)
5. I Will Find You There (Jam) - Michael Ruff (3 03)
6. Lonely Nights - Clair Marlo (5 14)
7. Time Will Bring You Love - Bill Champlin (4 36)
8. My Heart Is Offered Still To You - Madrigals of SBHS (2 34)
9. Brahms, Rhapsody In E Flat - Lincoln Mayorga. Piano (5 08)
10. Appalachian Spring (Excerpt) - The Moscow Philharmonic (7 32)

---