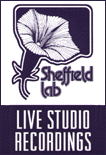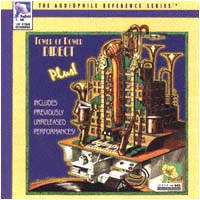 Sheffield Lab
LIVE STUDIO RECORDINGS


Tower of Power DIRECT plus
10074-2-F



All of Sheffield Lab's compact disc releases of performances from 1971 through 1985 were made from tapes which ran simultaneously with our Direct to Disc recording sessions. On these unedited performances of an entire LP side, we selected the best total side performances for each release. With the remastering of this Tower of Power CD, we have the luxury of including extraordinary performances that have never been released. From a performance standpoint, the excitement of Direct to Disc recording has created energy levels difficult to attain in a normal studio recording. These performances speak for themselves.

---
1. Fanfare / You Know It (2:48)
2. You're Gonna Need Me (4:09)
3. Squibcakes (7:55)
4. That's Why I Sing (5:02)
5. What Is Hip (4:16)
6. Never Let Go Of Love (4:15)
plus - alternate mixes
7. Fanfare / You Know It (3:27)
8. Squibcakes (7:38)
9. That's Why I Sing (5:00)
10. What Is Hip (4:46)
---