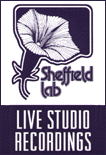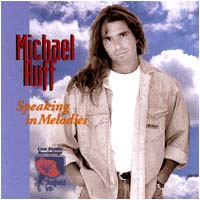 Sheffield Lab
LIVE STUDIO RECORDINGS


Speaking in Melodies
Michael Ruff
10035-2-F


Great songwriting, an evocative and passionate voice, inspired keyboard playing, Michael Ruff is all of these things, and more. Backed by an international band of all-stars, don't miss the joy and spontaneity of Michael Ruff captured live in the studio on twelve tunes plus an instrumental jam. Michael's songwriting gifts have been sought after by such recording artists as Bonnie Raitt, Huey Lewis, Roberta Flack, David Sanborn, and many, many, others.


---
1. What Kind of World (4.39)
2. Lover's Mask (6.07)
3. I Will Find You There (6.45)
4. The Eyes of Love (4.10)
5. Seing You for the Very First Time (4.03)
6. Any Less Than This (5.01)
7. That's Not Me (4.31)
8. Poor Boy (7.02)
9. Watching Like Angels (3.21)
10. Beside Myself (3.49)
11. Wishing Well (5.30)
12. More Than You'll Ever Know (4.26)
---
"Raises the standards of pop vocal recording"
Chicago Tribune