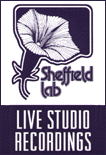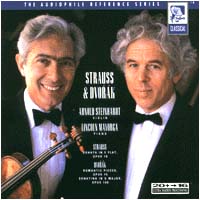 Sheffield Lab
LIVE STUDIO RECORDINGS


STRAUSS & DVORAK
Arnold Steinhardt, Violin - Lincoln Mayorga, Piano
10039-2-F



STRAUSS: Sonata in E flat, Op.18



DVORAK: Romantic Pieces, Op.75
Sonatina in G Major, Op.100

"The best example of M-S microphone technique that I have ever produced. This is the Sheffield Lab recording that I would want to take with me to that proverbial desert island."
Doug Sax Mastering Engineer & Chairman of the Board, Sheffield Lab.