MILES DAVIS

MILES DAVIS - PORGY AND BESS
UDSACD 2200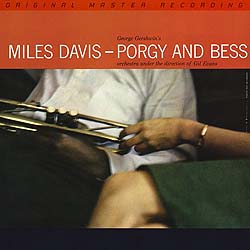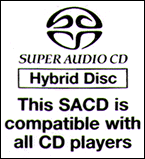 A Numbered, Limited-Edition, Hybrid SACD, Sourced from Original Master Tapes.



Miles Davis and Gil Evans' Porgy and Bess is a landmark of arrangement, performance, and emotion. This 1959 Adaptation of the George Gershwin opera advances jazz idioms and modal playing.



If a more significant, influential, and lasting result of a creative musical partnership exists than that of Miles Davis and Gil Evans' Porgy and Bess, society hasn't seen it. It's impossible to overstate the importance of the pair's collaboration on the landmark 1959 update of George Gershwin's opera. Transcending genre, time, and place, the profound statement finds Evans and Davis implementing modal approaches in a mainstream context and advancing jazz idioms that would become the foundation of the form's still-classic era. And that's saying nothing of the soulful playing - legendary performances by Davis' first great quintet that can now be heard in pristine detail courtesy of this definitive analog edition.



While it is difficult to pinpoint a single-best strength, Mobile Fidelity's reissue gives reference-level credence to what may remain the album's most crucial aspect: tone. Based not on chords but on scales and feeling, Porgy and Bess teems with emotions and possibilities – characteristics conveyed by the nuances, timbre, and temper delivered by the array of horns, woodwinds, basses, and percussion involved. Whether the combination of Bill Barber's tuba in unison with Paul Chambers' bass during "Buzzard Song," Davis' improvisational flights on "It Ain't Necessarily So," or the doubling up on alto flutes on several compositions, never before have they been experienced with such richness, roundness, and palpability.



Just as identifying singular sonic highlights proves virtually unfeasible, so does underlining which songs feature the most memorable exchanges, melodies, and scoring. Davis and Evans' adaptation of Porgy and Bess remains of a piece, an American touchstone, a recording that immediately separated itself from the multiple other versions released during the same period and continues to make waves decades after its creation, assuming a place in the historical canon alongside collaborative masterworks by Duke Ellington/Billy Strayhorn and Frank Sinatra/Nelson Riddle.



1. The Buzzard Song
2. Bess, You Is My Woman Now
3. Gone
4. Gone, Gone, Gone
5. Summertime
6. Oh Bess, Where's My Bess?
7. Prayer (Oh Doctor Jesus)
8. Fisherman, Strawberry and Devil Crab
9. My Man's Gone Now
10. It Ain't Necessarily So
11. Here Come de Honey Man
12. I Wants to Stay Here (a.k.a. I Loves You, Porgy)
13. There's a Boat That's Leaving Soon for New York



---




---

Mobile Fidelity Sound Lab
recordings are distributed in Australia by
Rockian Trading