DIRE STRAITS

LOVE OVER GOLD
UDSACD 2187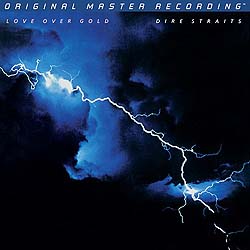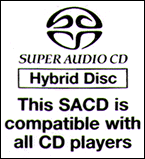 A Numbered, Limited-Edition, Hybrid SACD, Sourced from Original Master Tapes.



Dire Straits stretch out with extended, ambitious arrangements and moody atmospherics. Love Over Gold mesmerizes with tension, contrast, interplay, and craftsmanship.



Mobile Fidelity Hybrid SACD of Love Over Gold touts unsurpassed spaciousness, imaging, and transparency. Mastered from the Original Tapes the music emerges with new detail and tone.



Dire Straits' 1982 album Love Over Gold Includes the epic "Telegraph Road" and aching "Private Investigations." The heartfelt narrative songs steeped in patience, drama, sadness, and romance.



Love Over Gold is all about contrast, tension, and crafty composition. Dire Straits' fourth album finds the band continuing to evolve by welcoming increasingly bold arrangements and exploring moody variations. Parts edgy and sharp, and part seductive and relaxed, the five lengthy songs on Love Over Gold sprawl out like a long, winding road cutting through a pastoral landscape. The addition of a new rhythm guitarist, Hal Lindes, encourages deeper atmospheric interplay while the presence of engineer Neil Dorfsman - his first appearance in what would be a long string of collaborations with Mark Knopfler - ensures stunning sonic properties that now come to life like never before.



Mastered from the original master tapes, Mobile Fidelity's hybrid SACD of Love Over Gold teems with superb balances, front-to-back soundstages, and crystalline purity. It brings forward previously obscured details, extra information, and mastering-studio-quality transients. The distinctive textures of a host of instruments - marimbas, acoustic and electric guitars, vibes, synthesizers - further enhance the ambitiousness of the 1982 album.



On this audiophile disc, everything Knopfler does seemingly turn to gold. Gearheads will hear the unique characteristics afforded by his use of a Mesa Boogie Mark II guitar amplifier (soon again employed on Brothers in Arms) and carefully chosen selection of Schecter Stratocasters, 1937 National steel guitar, and Ovation six - and twelve-string models. Reference-level separation and lifelike imaging place Knopfler and company in your room, while tube-like warmth, spaciousness, and airiness causes the music to breathe anew. This SACD will be in your rotation for months.



It doesn't take long to realize Love Over Gold is like no other Dire Straits album - and a staunch proclamation of independence from a band that continued to take longer creative strides with each successive project. Fearlessly extending over metaphoric hills, valleys, and plains for nearly 14-and-a-half minutes, the opening "Telegraph Road" is a guitar hero's dream and exhilarating showcase for Lindes' give-and-take capabilities. In tandem with keyboardist Alan Clark, Lindes provides the ideal foil for not only Knopfler but the long-time rhythm section of bassist John Illsley and drummer Pick Withers.



Taking its time to arrive at destinations, the quintet paints evocative musical and lyrical portraits steeped in patience, drama, and, often times, sadness. Desolate emotions color the sweeping "Telegraph Road" and barren "Private Investigations," which finds Knopfler in the role of a tired private eye contemplating the emptiness and scars of his profession. Vocally, the Dire Straits leader remains in top form throughout, his whiskey-coated rasp conveying romantic ache, ongoing frustration, and what Rolling Stone beautifully deemed "wracking schizophrenia between the heart and the heartless, the loving and the pain."



Called Dire Straits' prog-rock statement, Love Over Gold is a classic that defies labeling and avoids aging.



1. Telegraph Road
2. Private Investigations
3. Industrial Disease
4. Love Over Gold
5. It Never Rains



---




---

Mobile Fidelity Sound Lab
recordings are distributed in Australia by
Rockian Trading