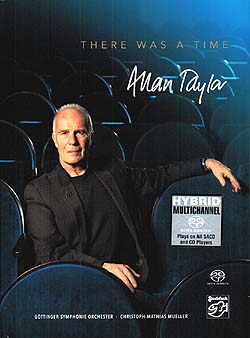 THERE WAS A TIME

Allan Taylor
Göttinger Symphonie Orchester
Christoph-Mathias Mueller conductor
SFR 357.9015.2



Multichannel Hybrid SACD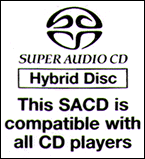 Here is the story behind: Allan had played on the FOLKEST festival every two or three years, usually on the stage in the Piazza Castello of Spilimbergo, a delightful small town near the North Italian city of Udine. The plan arose, that Valtcr Sivilolti, an Italian composer, arranger and conductor, would make arrangements of a selection of Allan's songs and conduct the orchestra for the concert. This concert took place in July, 2013.



When Güünter Pauler of Stockflsch Records heard the demo live-recordings he enthusiastically suggested to produce an SACD: Allan together with a symphony orchestra! Pauler hired the Göttinger Symphonic Orchester with their agile conductor Christoph-Mathias Mueller. Valter Sivilotti and Allan Taylor joined the recordings in Göttingen, and a very successful session was performed and is now available as a Multichannel-Hybrid-SACD.



Allan Taylor writes about this record:
"… What you hear on this SACD is the product of great technical and artistic expertise on the part of Stockfisch Records. I wrote some of these songs many years ago, but I hope you enjoy the experience of hearing them in an orchestral setting. Certainty, Valter Sivilotti's empathy with my songs has created some wonderful settings, and it was a privilege to work with such a creative and empathetic musician."


Valter Sivilotti has written orchestral arrangements for the songs recorded on this SACD:
Performing on the SACD There Was a Time
Allan Taylor - vocal and guitar
Göttinger Symphonie Orchester, conducted by Christoph-Mathias Mueller
Lutz Möller - piano
Hans-Jörg Maucksch - fretless bass
1. Chimes at Midnight 4:56
2. For Those We Knew 3:51
3. Down the Years I Travelled... 4:53
4. For What It's Worth 4:39
5. The Merlin Cafe 6:01
6. Provence 4:20
7. There Was a Time 4:26
8. Joseph 4:29
9. Win or Lose 5:50
10. Winter 5:11
11. Red on Green (Rosso su verde} 3:45
12. The Beggar (A pittima) 4:11



Total time 57:06