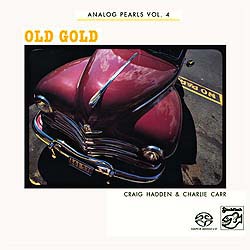 OLD GOLD



CRAIG HADDEN & CHARLIE CARR

ANALOG PEARLS VOL. 4
SFR 357.4804.2



Stereo Hybrid SACD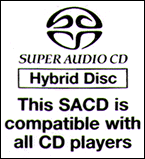 Stockfisch-Records contiue their new series "Analog Pearls".


Stockfisch Records is happy to present this 40-year-old recording of Craig Hadden & Charlie Carr recreating some of their favourite songs from the 1950s. Originally pressed on vinyl in very small numbers in 1980, this rare recording has now been transferred from the original reel-to-reel master and is being re-released in three formats.



"No matter what type of popular music you listen to today almost every style has its roots in the 'Oldies' – the rock'n'roll of the '50s. There's something about the music of this era that remains great even in the '80s. We tried to recreate these songs in such a way as to bring back memories for those of you who still remember them, as well as to offer something fresh and exciting for those of you who have never heard them before. I think you will agree with us that 'Oldies' never die."


Craig Hadden, 1980
1. Love's Made a Fool of You (B Holly & B Montgomery)
2. Yakety Yak (J Leibler & M Stoller)
3. Runaway (D Shannon & M Crook)
4. Duke of Earl (G Chandler)
5. Little Darling (M Williams)
6. Bye Bye Love (F & B Bryant)
7. Sea of Heartbreak (P Hampton & H Dand)
8. Breaking up Is Hard to Do (N Sedaka & H Greenfield)
9. Chain Gang (S Cook)
10. Blue Moon (R Rodgers & L Hart)
11. Heartbeat (B Montgomery & N Petty)
12. Good Night - Well It's Time to Go (C Carter & J Hudson)



Running Time: 33:58