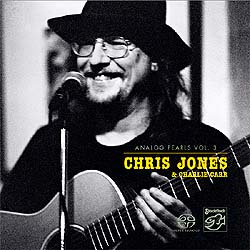 CHRIS JONES &
CHARLIE CARR

ANALOG PEARLS VOL. 3
SFR 357.4803.2



Stereo Hybrid SACD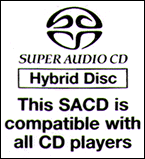 Stockfisch-Records contiue their new series "Analog Pearls".



In 1979 Chris Jones and Charlie Carr came together to record some of their own songs along with a few traditional pieces. The tapes of this recording lay hidden in the Stockfisch archive for 40 years, only to resurface again in 2019. Stockfisch Records is glad to release the results of this collaboration as the third album in its "Analog Pearls" series.



"Rediscovering the tapes of this production after such a longtime brought back memories of how I first met Chris Jones: it was thanks to Charlie Carr, at that time working at an army-shop in Southern Germany, who acquired for me a Crown DC-300 – the sensational power amplifier of the time. As a way of thanking him, I offered to do a recording at our studio. Charlie was thrilled and brought Chris Jones with him, who was to accompany him during the recording sessions. Thus began our wonderful musical journey with Chris Jones."


Günter Pauler, 2019
1. Cod'ine (Buffy Sainte-Marie)
2. Instrumental (Chris Jones)
3. Footprints in the Snow - Instrumental (Chris Jones)
4. The Goodbye Song (Charlie Carr)
5. Walter (Charlie Carr)
6. Willin' (Lowell George)
7. Hills of Shiloh (Traditional)
8. Johnny, I Hardly Knew You (Traditional)
9. John Henry (Traditional)
10. Moving You Out (Chris Jones)



Running-Time - 37:36