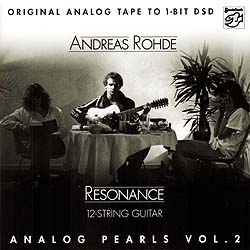 ANDREAS ROHDE
RESONANCE

ANALOG PEARLS VOL. 2
SFR 357.4802.2



Multichannel Hybrid SACD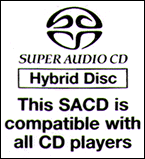 Stockfisch-Records adds to their new series called "Analog Pearls".



These old analog recordings were chosen because of the fantastic sound. For the new series Günter Pauler is looking in archives and is searching for grantors of a license. Before releasing as "Analog Pearls" the tracks have been carefully remastered at Stockfisch-Records.



Andreas Rohde visited our Northeim studio in 1983. It was impossible not to notice his admiration for Leo Kottke. The tuning and the selection of strings on Rhode's 12-string Gibson B-25 and the Guild F 212C sound quite like those of his idol. Of course, the lyrics and the timbre of his voice remain distinctly his own.



We have documented the state of our previous analog studio technology in numerous photographs in the booklet. For the second volume of "Analog Pearls," we played the two-track master tape on the same TELEFUNKEN M15A that Andreas Rohde's recordings from 1983 were mixed on. Then, our MEITNER 1-bit DSD-Converter managed the leap into the digital age. Thus you can hear a native 1-bit DSD Layer on the SACD. Of course this SACD contains the special HYBRID-LAYER as well, so you can also listen to "Analog Pearls Vol.2" on a regular CD player, as you can with every Stockfisch-SACD!



We lost track of Andreas Rohde long ago. He supposedly lives in Australia. Maybe one day he might even hear this "pearl" - as in a dreamtime legend of a timeless, boundless world.


1. BUSY AS A BEE 2:01
2. RESONANCE 5:28
3. MR.COOLMAN 2:22
4. GROWIN' OLD 4:29
5. THE BOOMERANG 3:55
6. EVERYTIME YOU'RE NEAR 5:35
7. MY UNCLE OSWALD 3:01
8. THIRD MAN THEME 2:34
9. THE TIME HAS COME 6:09
10. BARRACUDA BELLS 3:10



Total time: 39:14