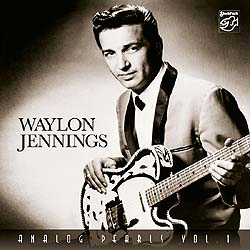 WAYLON JENNINGS

ANALOG PEARLS VOL.1
SFR 357.4801.2



Multichannel Hybrid SACD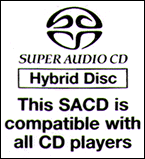 Stockfisch-Records is starting a new series called "Analog Pearls".


These old analog recordings were chosen because of the fantastic sound. For the new series GŁnter Pauler is looking in archives and is searching for grantors of a license. Before releasing as "Analog Pearls" the tracks have been carefully remastered at Stockfisch-Records.



In 1964 - A large recording room in the "AUDIO RECORDERS" studio in Phoenix, Arizona. The sound engineer FLOYD RAMSEY sets up a selection of ribbon microphones (RCA 44 / RCA KU-3a) for a recording session with WAYLON JENNINGS. The producer is HERB ALPERT.



Waylon Jennings stands in front of his band and a choir. Within a few hours they create a 4-track recording typical for this era. From today's perspective the sound equipment is very rudimentary, but the result is extremely convincing and clean tube sound. The quality of these recordings is exemplary.


1. Stepping Stone 1:54
2. The Real House Of The Rising Sun 3:36
3. Just To Satisfy You 2:28
4. Kisses Sweeter Than Wine 2:27
5. Unchained Melody 3:15
6. Four Strong Winds 2:58
7. Sing The Girls A Song, Bill 2:22
8. Don't Think Twice It's Alright 2:58
9. River Boy 2:44
10. The Twelfth Of Never 2:26
11. Sally Was A Good Ole Girl 2:30
12. Charley Lay Down The Gun 1:30