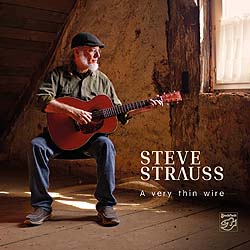 STEVE STRAUSS
A VERY THIN WIRE
SFR 357.4097.2



Stereo Hybrid SACD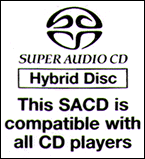 22 years ago Stockfisch Records released "Powderhouse Road," the debut album of the New Yorker Singer/Songwriter Steve Strauss. It was groundbreaking with regard to its recording quality and was very well received.



"A Very Thin Wire," the fourth and newest album of the now 55 year old American artist is being released on Hybrid SACD by the Stockfisch label boss and producer Günter Pauler.



The sound is pristine with good instrument separation, a high dynamic range and a resolution which brings out the finest details with high precision. The dark and multifaceted voice is at all times present at the center of the stage without pushing the instruments into the background. Steve Strauss and the Stockfisch team have without a doubt created yet another audiophile gem.



Günter Pauler shows here once again how it's possible to emphasize the individual character of each song with cleverly devised sound design. Steve Strauss, whose singer/songwriter music reveals deep insights into his emotional life and psyche, is congenially accompanied by the string-virtuoso and multi instrumentalist Ian Melrose.



The instrumentation serves the songs exceptionally well. In addition to the Hammond B3 organ, there are other instruments such as bass, drums/percussion and saxophone, which are played by well-known musicians including Lars Hansen, Heinz Lichius and Beo Brockhausen.



The album begins lively and vibrant with the song "Somebody Tell Me," which is followed by the melancholic and pensive "Blue"": this is a touching song based on Strauss' many years of experience working as a psychotherapist with children and young people. With "In The Flood" he sympathetically tells us of the dreadful floods that took place in his hometown of Binghampton. In addition to the 11 songs of his own, Strauss also presents two covers, one of which particularly stands out. For his second album he had recorded a great cover of Springsteen's "Youngstown"; and this time around it is "The Heart of Saturday Night" from the master Tom Waits, which Strauss skilfully makes his own.



The result is a collection of 13 gems. This is a highly varied album representative of the best songwriter tradition, inviting you to lean back, relax and enjoy. It envelopes you with a glass-clear sound which makes you weak at the knees and melts you away.


Mathias Pack, 1 March 2020

Steve Strauss: vocals, guitar, electric guitar
Ian Melrose: guitars, lapsteel guitar, dobro, weißenborn-guitar, low whistle
Lea Morris: background vocals
Wolfgang Roggenkamp: hammond B3
Hans-Jörg Maucksch: fretless bass
Lars Hansen: basses
Heinz Lichius: drums & percussion
Beo Brockhausen: saxophones, clarinet, flute, hang, bowed psaltery, keyboards, percussion
1. Somebody Tell Me
2. Blue
3. A Very Thin Wire
4. Every Broken Glass
5. Here Comes Old Splitfoot
6. Please Be With Me
7. Like It Used To Be

8. Bathsheba
9. The Heart Of Saturday Night
10. In The Flood
11. Home
12. Sisyphus Jones
13. The Company You Keep

Running Time: 50:34