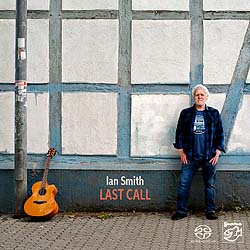 LAST CALL



IAN SMITH

SFR 357.4094.2



Stereo Hybrid SACD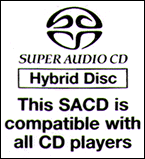 The newest addition to the Stockfisch Records stable is an old hand in the business lan Smith — an excellent guitarist, singer and songwriter with Scottish roots from the "Keadue Strand" in Donegal/Ireland, as mentioned in the song of the same name.



He has been in the business — and on the road — for over 30 years, and the new album "Last Call" marks his first production for the Northeim sound specialists as a Super Audio CD.



Already the wonderful opener "When It Snows in New York City" envelops the listener in folky sounds, which cannot — and in no way try to — deny the influence of James Taylor and Joni Mitchell, and which equal in no way need to shy the comparison.



His succinct voice paired with his excellent guitar-playing (a sample of which we hear in the instrumental "Guitar Doodle - 12/20"), the superlative recording and the finely-tuned fitting instrumentation in the sublime arrangements make this album with its fourteen songs into something very special. The songs subtly work their way into our ears and we cannot help but sit back and enjoy this special listening experience — oblivious to the bustle of everyday life for an hour at least.…



Whether he sings about street kids in South America (Pablo's Eyes), or tells a dramatic tale about the American gold rush (Lady Overlander) or contemplates the problems of the world over a cup of coffee (Arabica Blues), lan Smith is a storyteller par excellence and as such fits wonderfully into the meticulously chosen musicians portfolio of Stockfisch Records.



As well as the celebrated 2005 Grammy® winning American musician Tim O'Brien, who as lan Smith's personal "special guest" contributed backing vocals, mandolin and guitar tracks, we also experience the supportive musicianship of a range of superb regular musician colleagues at Stockfisch Records who have once again lifted the already beautiful song material to a yet higher level.


Mathias Pack, 9, April 2019
MUSICIANS
lan Smith: vocafs, guitar
Jens Kommnick: guitar, bouzouki, Aria contrabass guitar
Ian Melrose: guitar, Manzanita weissenborn guitar, dobro
Lea Morris: backing vocals ~ Manfred Leuchter: accordion
Wolfgang Roggenkamp: Hammond b-3 ~ Lucile Chaubard: cello
Justin Ciuche: violin ~ Viorel Bindila: oboe ~ Heinz Lichius: drums
Hans-Jörg Maucksch: fretfess bass, upright bass
Beo Brockhausen: soprano sax, Jew's harp, udu
Special Guest:
Tim O'Brien: mandolin, guitar, backing vocals

TRACK LISTING
1. When It Snows in New York City 2:47
2. Restless Heart 3:04
3. Lady Overlander 4:24
4. Last Call 3:31
5. The Come and Go 4:14
6. Missin' Trains 3:28
7. Guitar Doodle - 12/20 3:44
8. Arabica Blues 3:25

9. Pablo's Eyes 3:49
10. Runaway Train 3:43
11. Sittin' on Top of the World 3:02
12. Voice on the Phone 3:33
13. Keadue Strand 3:41
14. The Smallest Step 4:03

Running Time: 50:37