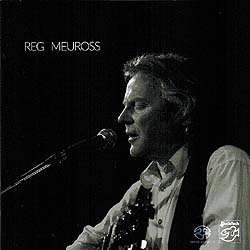 REG MEUROSS
SFR 357.4092.2



Hybrid Stereo / Multichannel SACD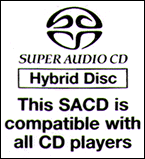 "Love, death, politics, social commentary, these are all tools of the singer-songwriter's trade and, whether drawn from life or imagination, Reg Meuross wields them with the best, crafting songs that touch the heart and stimulate the mind. That is certainly true of this SACD, offering a collection of songs revisited from across his career.



Sounding a political note, "England Green & England Grey" details factory closures, corporate greed and the dismantling of the NHS to the backdrop of a hymnal tune that conjures the 'green' of a cultural folk tradition.



Reg's clever and imaginative lyrics have earned him the title of "Master Storyteller" (PennyBlack Music) and led Mike Harding (Mike Harding Folk Show) to introduce him onto the stage of The Royal Albert Hall as "one of the finest singer-songwriters this country has produced." Reg Meuross is an English singer and songwriter based in Somerset England.



Although active for decades, Reg Meuross is a new discovery for Stocfisch Records: He has been described as "a warm, engaging live entertainer [whose] same easy going feel informs his discs and their songs of love, longing and true life stories." Mike Davies in NetRhythms


Reg Meuross: vocals, guitar
lan Melrose: guitars, flute
Lutz Möller; piano, keyboards
Justin Ciuche: vioiin
Lucile Chaubard: cello
Jean Kelly: Irish harp
Lea Morris: backing vocals
Antoine Pütz: fretless & electric bass
Hans-Jörg Maucksch: fretless bass
Beo Brockhausen; tenor & soprano sax, bowed psaltery & autoharp
1. Good With His Hands
2. The Man In Edward Hopper's Bar
3. England Green & England Grey
4. One Way Ticket To Louise
5. For Sophie (This Beautiful Day)
6. And Jesus Wept
7. The Band Played "Sweet Marie"
8. Looking For Johnnie Ray
9. Jealous
10. I Need You
11. The Shoreline And The Sea
12. Worry No More