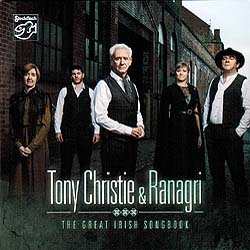 Tony Christie & Ranagri
THE GREAT IRISH SONGBOOK
SFR 357.4087.2



Hybrid Stereo / Multichannel SACD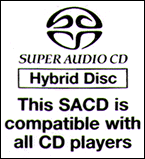 Four London musicians; one traditional Irish player, two classically trained, and one blues singer and guitarist, all with a passion for folk music.



A meeting in a pub in Richmond and the story of 'Ranagri the band' begins. Donal Rogers (vocals and guitar), Eliza Marshall (flutes/ethnic whistles), Jean Kelly (harp) and Tad Sargent (bodhran and bouzouki) are all very well established within the music industry. They have recorded and performed with many artists including Stevie Wonder, Radiohead, Peter Gabriel, Paloma Faith, Cara Dillon, Luke Daniels, Hans Zimmer, Ennio Morricone, James Horner, the list goes on. However, between them all lies one common thread – the desire to have their own band and play their own music.


Tony Christie – Is This the Way to Amarillo? No! This time he's wending his way to Dublin, Limerick, Tullamore and Carrickfergus.


Forty four years after the release of his million-selling hit "Amarillo", Tony Christie rounds off his long career with a nostalgic trip to his family's Irish roots – and has produced an Irish folk album of the very highest musical and audio quality. For this project he was able to acquire the services of the band "Ranagri.&3148; Twelve of the most beautiful Irish folk classics, including for instance "Wild Mountain Thyme" and "Carrickfergus," were recorded by Christie and the band in the grammy-nominated Stockfisch Studio in Northeim.


1. Cliffs of Doneen 3:01
2. Raglan Road 4:38
3. The Banks of The Lee 3:52
4. Spancil Hill 3:39
5. The Star of The County Down 3:24
6. When You Were Sweet Sixteen 3:55
7. Lord Franklin 3:57
8. She Moved Through The Fair 5:07
9. Carrickfergus 4:23
10. The Black Velvet Band 4:45
11. Wild Mountain Thyme 2:24
12. The Parting Glass 3:26

Total Time 47:02