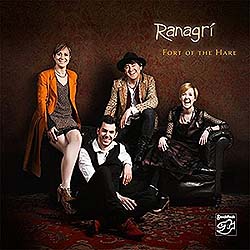 RANAGRI
FORT OF THE HARE
SFR 357.4085.2



Hybrid Stereo SACD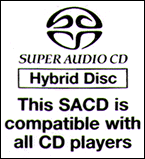 Ranagri (pronounced Ran-ag-rye) is a venture from four musicians who have come together to create some exciting new sounds. Consisting of flutes, ethnic flutes, electric harp, bodhran, guitar, bouzouki and vocals, Ranagri fuse worldwide folk music with quality contemporary songwriting, enhanced by virtuosic instrumentals, vibrant rhythms and haunting melodies, all interlaced with vivid storytelling.



October's gold in endless supply – late roses basking in the sun's mild rays. Knarled tree branches laden with ripened fruit. And that clear, fathomless blue. If this were to be captured in music, then what could it sound like? Just perhaps, not so unlike ""Fort of The Hare," Ranagri's debut album on Stockfisch. Ranagri sound like a precious, unspoiled spot of beauty – the Irish village of Ranagri that gave the band its name. The four Londoners marry musical influences ranging from classical, folk and blues. If their story did not exist, it would have to be invented.



Four London musicians; one traditional Irish player, two classically trained, and one blues singer and guitarist, all with a passion for folk music. A meeting in a pub in Richmond and the story of 'Ranagri the band' begins.



Donal Rogers (vocals and guitar), Eliza Marshall (flutes/ethnic whistles), Jean Kelly (electric harp) and Tad Sargent (bodhran and bouzouki) are all very well established within the music industry. They have recorded and performed with many artists including Stevie Wonder, Radiohead, Peter Gabriel, Paloma Faith, Cara Dillon, Luke Daniels, Hans Zimmer, Ennio Morricon, James Horner … the list goes on. However, between them all lies one common thread - the desire to have their own band and play their own music.



The hybrid combination of these players brings a melting pot of creativity. Such different musical backgrounds makes for a fantastic mixture of new sounds and ideas.



"How often do you hear a sound that's completely new, which has great energy and immediately makes you want to dance? I'll be following Ranagri around, I hope they don't mind…" - Katie Derham, presenter BBC Proms and Radio 3


Donal Rogers, vocals and guitar
Eliza Marshall, flutes/ethnic whistles
Jean Kelly, electric harp
Tad Sargent, bodhran and bouzouki
1. Cold Shallow 4'36
2. The Bogeyman 4'34
3. Atlas 3'22
4. I Wonder 4'15
5. Sad Songs 3'55
6. Spooky International 4'06
7. You Can Do Better 4'03
8. The Hare 4'15
9. Strange World 3'16
10. The Rhythm Takes You Back 3'47
11. Tremors 4'04
12. Under-Discovered 3'44



Total playing time 48'10"