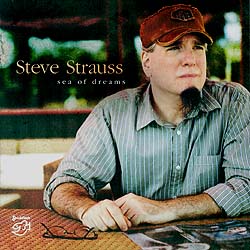 STEVE STRAUSS
SEA OF DREAMS
SFR 357.4084.2



Hybrid Stereo / Multichannel SACD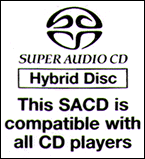 The Return of the Songwriter-Hero. No need for a clock or a calendar; Steve Strauss ticks in much more expansive dimensions. Roughly 10 years after his success with "Just Like Love" the singer & composer now presents his new album "Sea of Dreams."



Why did it take so long? Because Steve Strauss lives in two worlds. Parallel to his passion for guitar and writing music this man from New York State is a social worker in his home town, or to put it in his words: "I am a man upon a road. It doesn't have a name. In my pockets only dust. But in my heart a flame … ." This flame brought him back — with 14 new songs and arrangements — to the Stockfisch Records studio. In this new material you might discover traces of the Steve Strauss of "Just Like Love," but the striking thing is a new more courageous style. The noble Duesenberg guitar dominates in many of the songs, and there is a new playfulness. The title of the album betrays his new consciousness: he dives into a sea of personal dreams — "Monster(s)" inhabit a "Freaky World" devastated by "Acts of War"."



Sounds like global criticism — which it is, but which is never hard or bitter. Lightness and humour are seminal elements in "Sea of Dreams," carried by the drive, strong melodies and the Stockfisch-Studio-team mix. The resulting sonic effect is highly complex but most importantly it supports Steve Strauss's ideas. Accordion – and saxophone solos encounter unusual accompanying instruments like the tuba.


Steve Strauss - vocal & guitar
Don Ross - guitars, dobro, lapsteel
Lutz Möller - piano
Wolfgang Beisert - ukulele
Manfred Leuchter - accordion
Martin Huch - pedal steel
Hans-Jörg Maucksch - fretless bass
Michael Kleinhans - tuba, whistling
Beo Brockhausen - tin-whistle, saxophones
Ralf Gustke - drums
Sven von Samson - drums
Grischka Zepf - electric bass
1. Sea of Dreams 3'31
2. Freaky World 5'06
3. Off The Wire 4'50
4. Forever And A Day 4'36
5. Acts of War 3'57
6. Radio Man 3'15
7. For The Turnstiles 3'18
8. Naked 4'09
9. Last Day Out 4'43
10. Monster 5'15
11. Oh, I 4'10
12. On The Moon 5'49
13. The Memory of Stones 4'41
14. With Open Arms 1'46



Total Time 59'38