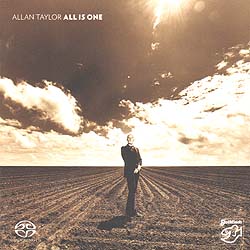 Allan Taylor



All Is One
SFR 357.4078.2



Stereo Hybrid SACD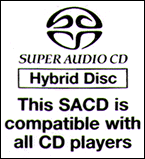 Someone who is approaching 70 and calls his album "All Is One" obviously has something to say. Just recently Allan Taylor faced one of life's tests – a severe shoulder dysfunction prevented him from playing guitar – not an easy situation for a musician. In the meantime that is thankfully all healed and forgotten. Not shying away from the strain and frustration involved, he worked his way back to his instrument, his fans and to the recording studio at Stockfisch Records. He could have presented this album as a big comeback, a resurrection, but that is simply not the style of this master of contemplative tones.



Insiders will recognise a stringent continuation of his 2009 album "Leaving At Dawn." Even then it was about leaving, about long journeys, the poetry of movement – subjects even more strongly represented on this album. Instead of driving on asphalt it's about moving through time, and the title song is the best example. He wrote the first lines back in 2004, which kept flickering back to him and could finally now be completed. The lyrics tell of old guitars and of velvet gloves which close doors – but the song is a long way from drowning in sentimental resignation. Those who can read between the lines will discover a clever mixture of dance and march: "One final dance unites us all."



It is Allan Taylor's very own rhythm, for he sees himself as part of the "Travelling Troubadours" tradition: dance, sing and travel onwards … with good news: a new tour starts, he is currently touring through Germany, Scotland and his English homeland. Taylor plays his favourite Martin guitars with the same sensitivity for body, expression and autonomy which one finds in his vocal performance – always moving, and never merely vague. In the last song Allan Taylor summarizes: "I may not be the perfect man, I guess I'll do the best I can" – and ends the album with the bemused lightness of a simple D-major chord. Maybe a touch too modest for a master?


Allan Taylor - vocal and guitar
Ian Melrose - guitars, flute, tremolo guitar
Lutz Moller - piano, keyboard, hammond B3
Barnaby Taylor - piano
Lea Morris - harmony vocals
Lucile Chaubard - violoncello
Grischka Zepf - electric bass
Hans-Jörg Maucksch - fretless bass
Sven von Samson - percussion
Beo Brockhausen - percussion, bowed psaltery, saxophone
guest: Vlado Kreslin - vocal
01. Endless Highway 4:49
02. Let The Music Flow 5:26
03. All Is One 7:29
04. We Stood As One 5:34
05. I Followed Her Into The West 4:28
06. One Last Smile 4:57
07. Plenty For The Few 4:36
08. The Sky 8:29
09. Like A Cloud 3:26
(Canzone del Ripensamento)
10. The Best I Can 2:22



total time 52:06