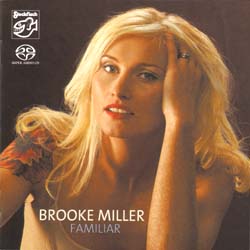 Familiar

Brooke Miller
SFR 357.4076.2



Stereo Hybrid SACD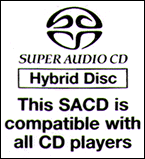 This exhilarating Canadian singer/songwriter grew up in the maritime province of Prince Edward Island off Canada's East coast. Already at the age of twelve she made her un-timid mark singing in a punk band. And, with her looks, one is not hard put to imagine that the attractive artist could have made a successful career in acting or modeling.



This, however, would have been to deprive the musical world of an artist who distills all of the these experiences to produce the album's uniquely inspired, character-rich compositions delivered with emotional warmth and melodic softness – but also with plenty of drive and energy. The rich timbre of her voice and the quality of the guitar sound while entirely unique, resonates with influences ranging from Bruce Coburn to Joni Mitchell. The rhythmic, catching melodies with fresh elements of folk and a dash of country evoke the oceanic grandeur of her homeland.



Her guitar teamed with her distinctive artistic and personal charisma – these alone suffice to make a lasting impact on the listener. This is also her passport to Northeim. The Canadian artist with a difference whose music, like an oak tree from Prince Edward Island, is regionally rooted, branching out into universal appeal: authentic, real, upfront.


01. What You Know 3:20
02. You Can See Everything 4:33
03. There You Are 5:39
04. Everywhere 5:22
05. Familiar (Piano version) 3:52
06. Shake It Off 4:15
07. A.M.Song 3:51
08. Two Soldiers 4:58
09. Say That Dear 4:12
10. Familiar (Guitar version) 2:43
11. Quiet Night 4:41



(total time: 47:50)



All songs written by Brooke Miller