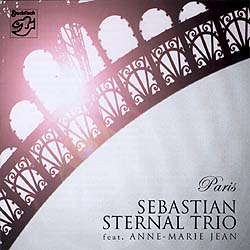 Paris

SEBASTIAN STERNAL TRIO
Axel Pape • Sebastian Sternal • Sebastian Klose
Featuring
ANN-MARIE JEAN
SFR 357.4068.2



Multichannel Hybrid SACD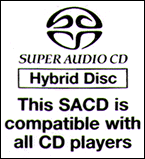 "La vie en rose," sings Edith Piaf, elated by the atmosphere of a city which has inspired artists - painters, poets and musicians - from all over the world. This album is a tribute to this city which has fascinated Sebastian Sternal ever since his childhood.



And finally in autumn 2007 he moved for a year to Paris in order to study at the Conservatoire national supérieur de musique et de danse, to meet people, imbibe the atmosphere of places and experience their mood and spirit.



This gave rise to a very personal picture of Paris. Two "old" friends accompanied him on this journey - Sebastian Klose on the double bass, and Axel Pape on percussion. They have been playing together for 8 years now - inspired by that familiar interaction process that leads them again and again to discover new musical structures.



It is also a greatest pleasure to introduce their guest from Paris: Anne-Marie Jean. With her versatile voice, she, as a Frenchwoman, lends a special authenticity to this city portrait.


1. Place Dauphine * 7:36
2. Prélude 3:50
3. Les mains d'Eisa * 4:53
4. Panama 7:35
5. Caravelle 7:32
6. Custine * 9:51
7. Les adieux 5:17



total time: 46:40