Beggars, Fools & Thieves

Mckinley Black
SFR 357.4065.2



Hybrid Stereo / Multichannel SACD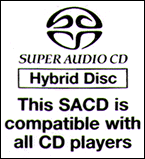 USA-Berlin - no connection like any other - Mckinley Black's US-connection is special; one supported by that delicately balanced myriad of factors required for the artistically sublime. Factors that don't just fall from the blue sky, but in coming together, allow artist to airdrop supplies to those awaiting authenticity and personality to be found in music.



With "Beggars, Fools and Thieves" the American singer who for years has been living in Berlin has produced her first album for Stockfisch. You can feel it from the moment this little woman with that enormous voice enters the stage that her art is deeply rooted in genuinely American musical genres. Is that air of vitality due to Mckinley Black's Portuguese ancestry? The diversity of things she has done and places she has lived in has certainly influenced her biography as an artist. Highly energetic guitar playing, worldly wise lyrics, a sensuousness just under control - the sky over Berlin.



"Beggars, Fools and Thieves": A title reminiscent of a medieval tale is one artist's Luftbrücke - an airlift to the urban gospel of megalopolis: This train is bound for glory!


Mckinley Black vocals & guitar
Ian Melrose guitar, dobro, electric guitars, whistle & arrangements
Ian Parker hammond b3
Jan Hermerschmidt clarinet
Klaus Graf clarinet
Pam Wischofsky background vocals
Mitch Steinberg background vocals
Lea Morris background vocats
Katharina Franck background vocals
Julia Correira background vocals
Simon Pauli electric bass
Ralf Gustke drums, percusston
Ingolf Kurkowski cajon, percusston
Wojtek Bolimowski violin
Zsuzsanna Bolimowski violin
Oksana Labach viola
Lucile Chaubard Violoncello
1. High Noon
2. All I Need
3. Beggars, Fools and Thieves
4. Hold On
5. Mother
6. Love Like Mine
7. Bailinho da Maria
8. Hunger
9. Free
10. Westwinds
11. This Train