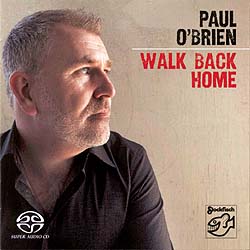 Paul O'Brien



Walk Back Home
SFR 357.4064.2



Stereo Hybrid SACD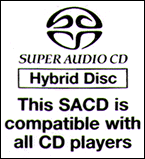 The likes of Paul O'Brien, the British artist of Irish stock has covered a remarkable musical waterfront. Now he has reached Stockfisch. O'Brien is a courageous man. And it takes courage to leave everything behind and start a new life on Canada's most western shores - a life in which music was initially no longer meant to play a vital part.



But an artist cannot get away from art easily. What does that mean? Paul O'Brien will tell you in "He Can Dance," a song about an artist who can dream and dance.



Dream and dance can change reality, they can transcend it - just like faith ("Romero", a song about a bishop who changed his world). This song features a children's choir. Up-tempo songs begin and end a performance offering an eclectic best of folk, country and jazz.


Paul O'Brien vocal & guitar
Uli Kringler guitar, tremolo guitar, dobro, piano, charrango, percussion
Lea Morris backing vocals ~ Hrólfur Vagnsson accordion
Annika Lückebergfeld mandolin ~ Lucile Chaubard Violoncello
Martin Großkurth hammond organ ~ Lars Hansen upright bass
Hans-Jörg Maucksch: fretless bass
Elián, Noah, Julen, Rubén, Samuel children's choir
01. SACRED LINE 4:07
02. BERLIN AT 5 4:34
03. AMERICAN CAR 5:04
04. WALK BACK HOME 4:38
05. MADRONA 5:13
06. ROMERO 5:07
07. LIGHT THE WAY 4:17
08. HE CAN DANCE 4:34
09. WITHOUT A TRACE 4:16
10. MISTY MOUNTAIN 4:03
11. THE FINEST THREAD 4:10
12. ANNIVERSARY DAY 3:26



Total Time 53:38