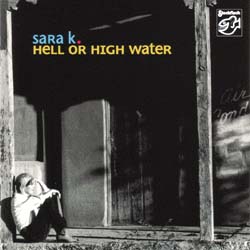 Sara K
Hell or High Water
SFR 357.4039.2



Hybrid Stereo / Multichannel SACD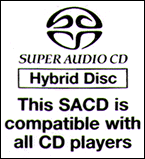 Sara K. lives in New Mexico. That is where she finds the inner calm for writing and rehearsing new songs. Supported by Stockfisch technology, musically accompanied by renowned musicians, a singer/songwriter extraordinaire is on her way between folk and blues, between Joni Mitchell and Janis Joplin. Great music and great sound: hell or high water is both. Unfortunately, this is also the last recording together with guitarist Chris Jones who died in the autumn last year.



Sara K.'s second studio album produced outside of the US is not only a brilliant poetic and musical achievement it is a great sounding recording as well. It can be full of harmony - that meeting of state-of-the-art technology and music played from the heart. For Stockfisch, Sara K., the singer with that exciting erotic voice, liked to step in front of the microphone, while Gunter Pauler - master of the minstrels - captured the artist's highly emotional singing on tape.



Like the sun bursts through the fog, in the end the title becomes clear: Be it in heaven, hell or on that lonesome island: hell or high water - this music should be among the things you carry with you on the journey of life. It's art - be assured.


1. Stars
2. Trouble (In your eyes)
3. Curtain Calls
4. Fish Outta Water
5. Something More
6. Hell or High Water

7. I Can't Stand The Rain
8. Set You Free
9. Streetlight's On
10. Ship In A Bottle

Total Time: 49:59