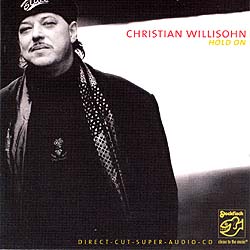 CHRISTIAN WILLISOHN
HOLD ON
SFR 357.4038.2



Direct Cut Hybrid Stereo / Multichannel SACD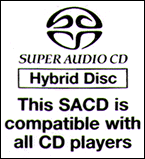 Christian Willisohn, pianist and singer from Munich, goes back to the roots of the blues, taking his listeners on a trip from the basics to the myriad facets of the music.



In the midst of Scotland's Western Highlands, hidden between the Atlantic and the green hills, there is a very special kind of concert hall. Art-loving people have transformed a former farmhouse into a meeting place for musicians, dancers, painters and poets. A Scottish secret? Well, not enough of a secret, for ingenious bluesman Christian Willisohn came to know of that place via a friend.



Without much planning Christian set up his dream team of staff and equipment. On the road and over the sea, five NAUTILUS 801 speakers, a whole range of CLASSÉ amps together with a SADIE DSD8 (1-bit) recording device made their way from Stockfisch Records to the Scottish Isles.



Here, the unique acoustic environment let impressive recordings find their way onto "tape." It was just THE very thing for a 5.1 surround-sound recording on a DIRECT-CUT-SACD. On this SACD purists will find a stereo and a 5.1 layer in DSD quality.



The surprising thing on this Hybrid-SACD is the CD version. Christian Willisohn has invited six fellow musicians to the studio to add drums, bass, guitar, saxophone and cor anglais to his original recording from Scotland.



1. Hold On, I'm Waiting For You 3:43
2. Little Angel 3:13
3. No More Tears In Vain 3:32
4. Heart Broken Man 4:33
5. Caruso 6:06
6. Black Day 5:22
7. Blues In My Bottle 5:34
8. Have I Told You Lately 2:45
9. Little Fish 2:58
10. The Man In Your Life 5:11
11. Blues On The World 4:40



Total Time: 47:43