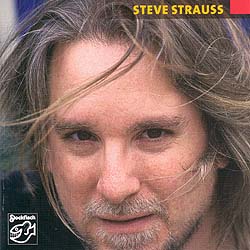 STEVE STRAUSS
JUST LIKE LOVE
SFR 357.4036.2



Hybrid Stereo / Multichannel SACD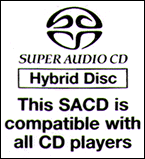 With "Powderhouse Road," Steve Strauss proved himself to be a singer/songwriter of remarkable depth of feeling and sensitivity. This is also true of just like love. The songs of Steve Strauss are, once again, not exactly easy to approach. Maybe some elements of his art can be attributed to his job as a social worker in Vestal, NY. Bitter-sweet melancholy, but also a trace of cynicism gets hold of the listener at the same time.



Steve Strauss sings "about longing. And reaching. And touching. And losing. And then doing it all over again…"



Steve Strauss with his laid-back style of guitar playing (a quality further developed by fellow Stockfisch musicians like Chris Jones) is none other than - a poet. You can feel this when he sings of the golden era of youth spent in the shadow of the Argyle Bridge when war was only real "in far-off countries." You can feel this when in "Angel" - in the beginning meant to be a comment on life in New York, which after September 11th reached an even deeper level of meaning - he sings of emptiness, loneliness, homelessness.



In Just Like Love Strauss creates a mixture of traditional tunes and touchingly naive lyrics ("Sunday Best") and critical views of society (as in his cover version of the Springsteen classic "Youngstown"). While Steve sounded a bit like a T.S. Eliot's poem on "The Journey of the Magi," the title track "Just Like Love" and the cryptic "The Dirt" are more introspective musings.



1. Just like love 4:49
2. Angel 6:00
3. Youngstown * 5:08
4. Old crow 5:34
5. Dead man's handle 5:58
6. Jennie mae 3:52
7. Brother mule 4:56
8. Sunday best 3:42
9. The dirt 4:35
10. Lord franklin ** 4:12
11. Closer 4:15
12. The dog and the dancing girl 4:55
13. A western 6:35



Total Time: 64:33



All songs written by Steven J. Strauss except
* Bruce Springsteen, ** traditional