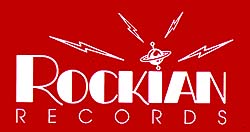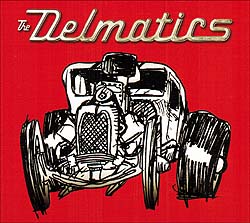 THE DELMATICS






The Delmatics is a four piece rock and roll revival dance band based in Melbourne, Australia. Formed by bass player/vocalist Ian Hooper and guitarist/vocalist Stuart Beatty in 1983 under another name, they played to a growing audience of 50s and 60s music fans at parties, fund-raisers and a growing number of dedicated 50s rock and roll dance venues around Melbourne. Early in 1984 the band adopted "The Delmatics" as a 50s style name and continued to play regularly around their state of Victoria until June 1989 when the quartet split. Ian and Stuart rehearsed once with drummer/vocalist Rob Urban, and decided that they could continue successfully as a rock and roll trio. The trio worked extensively until August 1992 when they split to pursue other interests.



Late in 2010 Ian played with guitarist/vocalist Stan Borysiewicz at the birthday party of a mutual friend. In January 2011 Ian and Stuart re-formed The Delmatics with Stan and drummer/singer and friend Nick Pitman. The band played regularly for rock and roll venues and clubs until February 2016 when Nick resigned for health reasons and Ian's son-in-law Mick Glover became the regular drummer. In January 2018 Mick resigned to further his engineering career and Stuart, Ian and Stan were happy to welcome Rob back to The Delmatics. In July 2018 Rob introduced the band to his long-time friend Michael Zammit, the proprietor of Airwaves Studio, and recording sessions were booked.



Finally, after 36 years, The Delmatics release their first 'official' album.


THE DELMATICS are
Ian Hooper: bass guitar & vocals ♠
Stuart Beatty: electric guitar, acoustic guitars & vocals ♥
Stan Borysiewicz: electric guitar, guitar synth. & vocals ♦
Rob Urban: drums, percussion & vocals
Beverley Hooper: care, management & live sound

Recorded and Mixed by Michael Zammit -
Airwaves Studio, between August 12 and November 15, 2018
Produced by Ian Hooper, Stuart Beatty and Michael Zammit
Mastered by Michael Hewes -
Run Stop Sound, February 12 and 22, 2019
Graphics & Design - Stuart Beatty
Cover Art - Melvin

1. Do You Wanna' Dance 2:08 ♥
2. Twenty Flight Rock 2:11 ♠
3. Ready Teddy 2:05 ♥
4. Kansas City 2:41 ♠
5. Hello Josephine 2:53 ♥
6. My Babe 2:25 ♠
7. What Happened, I'm Happy 1:46 ♥
8. Mean Woman Blues 2:24 ♦
9. Free Souvenir 3:01 ♥
10. Marie Marie 2:46 ♥ ♦
11. It'll Be Me 2:23 ♥
12. Honey Don't 2:56 ♦
13. Please Please Baby 3:16 ♥
14. Six Days On The Road 2:27 ♠

---
Rockian Records are distributed in Australia by
Rockian Trading, P.O.Box 44, Briar Hill, Vic, 3088, Australia
Telephone (03) 9432 4149 ~ Email : info@thedelmatics.com