---
Chesky Records Introduced
High Resolution Technology ™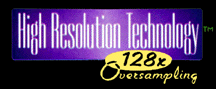 When creating a new recording Chesky Records go far beyond the task of just making just a physical product. Their goal is to document a special and significant moment in time. In recreating the feeling of "live" music they capture the natural ambience of the acoustic space. When they are successful, the sound of the recording is so natural that the listener can almost reach out and touch the musicians, with nothing between you and the music: the ultimate in sonic transparency.

At Chesky Records they spend countless hours creating new ways to record in an effort to eradicate any barriers between live and recorded music. To ensure sonic purity they build their own custom recording equipment and utilize only minimalist miking techniques. Chesky Records was the first recording company in the world to employ 128x Oversampling in digital recordings. And in 1995 they went a step further, introducing High Resolution Technology™ which was a great leap forward in their quest for sonic excellence.

Noted titles are also available as limited edition, 24 Karat Gold CDs.

Chesky Records Introduced
96/24 SUPERAUDIODISC ™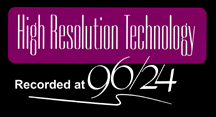 Chesky Records introduced the world's first commercial releases of 96Khz/24Bit SUPERAUDIODISC DVD. Utilizing the 24 Bit capability the DVD soundtrack, Chesky Records released DVD discs that enabled the listener to enjoy a superbly recorded 96Khz/24Bit stereo soundtrack which accurately conveyed every little nuance of the performance. These recordings were originally recorded in the 96Khz/24Bit format and were transferred to the DVD discs at the same standard.
These 24 Bit recordings have also been released by Chesky Records as part of their usual audiophile standard CD catalog.
Selected tiles are also available as DVD Audio releases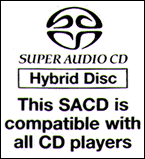 With the advent of the SACD (Super Audio Compact Disc), recordings made by Chesky Records were ideal for transfer to this superior new format designed specifically to reproduce music through the very best quality audio. With a regular program of remastering their recognised catalog of audiophile recordings, and an active program of recording new productions using DSD (Direct Stream Digital) technology, Chesky Records have become a leader in recordings made in the new Multichannel SACD format. Because all Chesky Records SACDs are replicated in the multi-layered Hybrid format they will also give full audiophile quality reproduction from existing CD players.

---
Please Select One of the Following
Listing of Most Recent Releases
Details of the most recent releases from Chesky Records.
Complete Listing of Classical Recordings
A complete listing of available Classical CDs with tracking information available.
Complete Listing of Jazz, Test & World Music Recordings
A complete listing of Jazz, Test & World Music CDs from Chesky Records. All tracking details are available.
or
Return to Quality Labels

---
Chesky Records are distributed in Australia by Rockian Trading
---