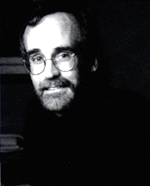 A message from Joe Harley, original producer of AudioQuest Music recordings


A lot has happened since the inception of the AudioQuest Music division of AudioQuest. AQM has blossomed into a significant addition to the family of high quality music labels. The extent to which noted blues and jazz artisits seek out AQM continues to be a source of deep satisfaction to me.

Audiophile recording sessions can very easily deteriorate into a kind of "hair shirt" experience for musicians. (You'd be surprised at some of the stories passed along.) At an AQM session the last thing I want to do is impose the process on the art. A great blues or jazz artist will often give you their very best performance on the first take of a song and you had better be ready to capture it. Therefore a lot of work that goes into an AQM recording session occurs before the session even takes place. By the time we go into the studio our recording team already knows the basic physical set ups needed to most efficiently make use of studio time and, hopefully, get the "magic" down on tape.

I view the goal of the entire recording process as one of maximizing passion and minimizing imposition. We prefer to record direct to two track analog tape whenever possible. If the musical concept cannot be executed in two track then we go to multi-track. Our goal is to let the technology serve the music, to take a "high fidelity snapshot" and allow the passion of the music to emerge unscathed. As the science and art of recording continues to evolve our methods will undoubtedly change along with it.

Is our approach to recording "the right way"? I have no idea, but I do know that I have been told countless times by artists that they have never had so much fun making a record. Hopefully the performances we have captured on tape allow you to share in that joy.

The point, at AQM will continue to be the music.





Joe Harley
AudioQuest Music





---
AudioQuest Music is distrbuted in Australia by Rockian Trading


---