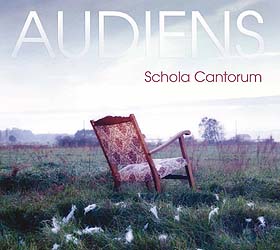 AUDIENS

Schola Cantorum
Tone Bianca Dahl
with
Nordic Voices and Are Sandbakken


2L61SACD


This hybrid SACD will also plays on all standard players and computers.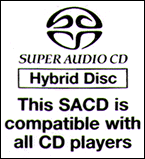 What is the music of the Nordic light?
Let yourself be transported to a new world of sound as the chamber choir Schola Cantorum and conductor Tone Bianca Dahl, with guest musicians Are Sandbakken and Nordic Voices, grant you an AUDIENCE. Hear one of Norway's leading choirs in premier recordings and modern classics.



Schola Cantorum has through the last decade proved to be one of the finest chamber choirs in Norway. The choir was founded by the composer and conductor Knut Nystedt in 1964, and has given valuable musical experience to generations of Norwegian musicians. Affiliated with the University of Oslo, Department of Musicology, the choir recruits most of their singers from this institution, and the Norwegian Academy of Music. The repertoire consists of a mix of contemporary and older choral music, as well as folk music arrangements. In recent years the choir has increasingly focused on commissioned works from young Nordic composers. In 2007 Schola Cantorum won the prestigious "Let the Peoples Sing" EBU-award.


1. Leonardo Dreams of His Flying Machine 8:15
Eric Whitacre (T: Charles Antonio Silvestri)



2. Snart kysser hun sin venn i rosenhagen 4:20
Torbjørn Dyrud (T: Inger Hagerup)



3. A Just-finishing Candle 4:56
Bjørn Morten Christophersen (T: Jelaluddin Rumi)



4. Se Per Havervi, Oime 4:45
Morten Lauridsen (T: Claudio Monteverdi)



Audiens - Det er ikke alltid like lett å være pave | Nordic Voices
Bjørn Morten Christophersen (T: Gro Dahle)
5. Jeg har mitt eget land 0:51
6. Det lukter fugl 2:56
7. Egentlig, hvis paven kunne velge 2:14
8. Det er ikke alltid like lett å være pave 3:02
9. Stadig oftere går paven ut til hunden 2:42



10. Etablisementets vært 2:49
Bjørn Morten Christophersen (T: Edvard Munch)



11. Water Night 4:27
Eric Whitacre (T: Octavio Paz)



12. Bara du går över markerna 5:03
Karin Rehnqvist (T: Bo Bergman)



13. Gjenfødelsen 10:10
Are Sandbakken, viola
Bjørn Morten Christophersen (T: Edvard Munch)
2L Records
distributed in Australia by
Rockian Trading
SACD, DSD & and their logos are trademarks of Sony Corporation