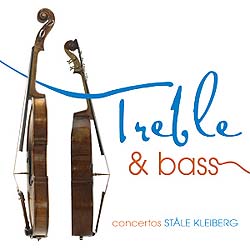 Treble & Bass
Ståle Kleiberg
Concerto for Violin and Orchestra
Concerto for Bass and Orchestra


Marianne Thorsen violin
Göran Sjölin double bass
Tronheim Symfoniorkester
Daniel Reuss conductor



2L59SACD


This hybrid SACD will also plays on all standard players and computers.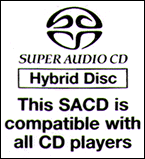 The two concertos presented in this recording were both commissioned by the Trondheim Symphony Orchestra, an orchestra with which Ståle Kleiberg has had an extensive collaboration over many years. He has been their composer-in-residence, and in 2003 the orchestra released a CD of several of his orchestral works.



Ståle Kleiberg was born in Stavanger in 1958. He lives in Trondheim, where he is professor of music at the Norwegian University of Science and Technology. His works are often to be found on concert programs in Norway and abroad. Most of his works are composed to commission, many of them from outstanding orchestras, ensembles and performers.



Kleiberg's music is also well represented on CD, and several of the recordings have received outstanding international reviews. Kleiberg's music is characterised by a highly distinctive form of extended tonality and by meticulous attention to coloristic details. This is especially the case in his orchestral works, including his first symphony, The Bell Reef, and his Lamento: Cissi Klein in memoriam, both released on CD with the Trondheim Symphony Orchestra in 2003.



Kleiberg has also composed several large-scale vocal works. …

Concerto for Violin and Orchestra
1. Introduzione - Allegro 7:08
2. Adagio 8:48
3. Finale: Allegro 9:23
MARIANNE THORSEN



Concerto for Double Bass and Orchestra
4. Andante 9:39
5. Adagio 6:54
6. Finale: Allegro 9:02
GÖRAN SJÖLIN
2L Records
distributed in Australia by
Rockian Trading
SACD, DSD & and their logos are trademarks of Sony Corporation