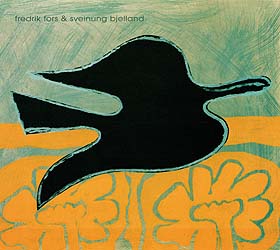 Black Bird


Fredrik Fors, clarinet
Sveinung Bjelland, piano



2L55SACD


This hybrid SACD will also plays on all standard players and computers.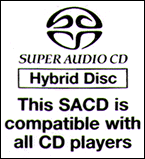 Few woodwind instruments have appealed as much to composers' imagination as the clarinet. Its remarkable propensity for timbral variation - from the softest, barely audible tone to piercing, almost desperate sounds make it particularly suited to expressing the whole gamut of human emotion. Clarinettist Fredrik Fors and pianist Sveinung Bjelland have assembled a comprehensive menu of musical delicacies for this recording. In music by composers as Stravinsky, Saint-Saëns, Schumann, Grieg, Madsen and others, we are taken on a journey in sound which covers the entire spectrum of expression, from fragile, relaxed and inquisitive to brilliantly virtuosic.



Fredrik Fors is one of Scandinavia's leading clarinet players, since 1995 co-principal in Oslo Philharmonic Orchestra. Born in Sweden, Fors studied at the Royal College of Music in Stockholm and later with clarinettists as Karl Leister, Yehuda Gilad Anthony Pay and Richard Stoltzman. Fredrik Fors is also a much sought-after chamber musician and has appeared at many music festivals in the Nordic countries and elsewhere in Europe.



Sveinung Bjelland has already for several years been in the forefront among classical pianists in Norway. Bjelland has most of his musical background from Central Europe, mainly through studies with Hans Leygraf at Mozarteum, Salzburg and Hochschule der K¨nste in Berlin. Bjelland has been soloist with leading Norwegian and European orchestras with distinguished guest conductors and visited various concert series and festivals in Europe, where he has made his mark just as much as a soloist as in a chamber music setting, performing with artists like Pahud, Collins, Mørk and Wispelwey.


Robert Schumann: Fantasiestücke op 73
1. Zart und mit Ausdruck 3:18
2. Lebhaft, leicht 3:03
3. Rasch und mit Feuer 3:57



4. Johan Kvandal: Fantasy for Solo Clarinet op 68 nr 2 6:01



Edvard Grieg / Kyrre Sassebo Haaland: Tre lyriske stykker (Lyrical Pieces)
5. Sommerfugl (Papillon) 1:54
6. Erotikk (Erotikon) 2:26
7. Til Våren (To Spring) 3:23



8. Kyrre Sassebo Haaland: Sort Fugl (Black Bird), 2008 4:21



Trygve Madsen: Sonate for klarinett og piano op 23
9. Allegro moderato 5:47
10. Andante 4:10
11. Presto 4:09



12. - 14. Igor Stravinsky: Three pieces for clarinet, 1918 1:46 / 1:08 / 1:20



Camille Saint-Saëns: Sonata for Clarinet and Piano op 167
15. Allegretto 4:17
16. Allegro animato 2:00
17. Lento 4:16
18. Molto allegro 5:01



Finn Mortensen: Sonatina for solo klarinett op 9
19. Adagio 4:33
20. Allegro Vivace 2:02



Total Time 69:05
2L Records
distributed in Australia by
Rockian Trading
SACD, DSD & and their logos are trademarks of Sony Corporation