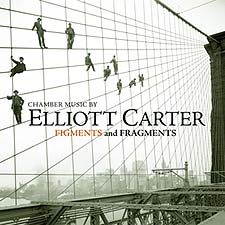 Chamber Works by
ELLIOTT CARTER
FIGMENTS and FRAGMENTS

JOHANNES MARTENS ENSEMBLE


2L54SACD


This hybrid SACD will also plays on all standard players and computers.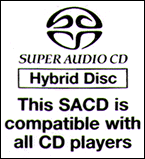 Heard individually, the chamber works of Elliott Carter give the listener tantalising snapshots of the composer's style and technique; as a group, they represent a microcosm of his musical personality. Any selection of several pieces by the same composer will inevitably reveal similarities, traits, and preoccupations. But here is also great variety and resourcefulness: in one piece, an affectionate and playful tribute to a fellow musician; in another, a sustained grappling with the very substance of musical time; and in yet another, a dialogue or conversation between multifaceted protagonists that bring an unmistakably social aspect into musical discourse. And all the while, the music flows through a plethora of moods and characters, at one moment playful, the next impassioned, now agitated, now wistful.



It is this dynamism that most distinguishes Carterís music from that of his peers; its restlessness and its ability to turn on a hair from the most skittish characterisations to the most poignantly human outpourings, but always flowing and always carrying the listener along on the tide of its composer's invention and ingenuity.



…
Stuart McRae, 2008



Johannes Martens works as a cellist in the oslo Philharmonic orchestra and has appeared as guest principal cellist in the Norwegian radio orchestra and the Norwegian opera orchestra. He initiated the production of this CD in 2006 when he received a two-year work grant for younger, newly-established artists from the Norwegian Arts Council.



Johannes Martens, cello
Joachim Kjelsaas Kwetzinsky, piano
Tom Ottar Andreassen, flute
Andjei Maevski, clarinet
Anders Nilsson, violin
Yi Yang, violin
Anders Rensvik, viola
ELIOT CARTER


Sonata for Violoncello and Piano
01. moderato 4:58
02. vivace, molto leggiero 4:32
03. Adagio 5:38
04. Allegro 5:32



05. Figment for cello alone 5:43



06. Figment No. 2 - Remembering Mr. Ives 3:57



07. Enchanted Preludes 6:32



08. Scrivo in Vento 5:36



09. Gra 4:19



10. Con leggerezza pensosa 5:04



11. Fragment No. 1 3:44



12. Fragment No. 2 4:07



13. Elegy 4:31
2L Records
distributed in Australia by
Rockian Trading
SACD, DSD & and their logos are trademarks of Sony Corporation