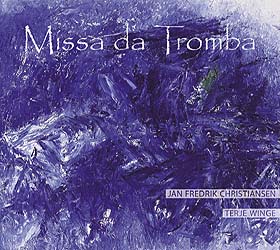 Missa da Tromba


Jan Fredrik Christiansen trumpet
Terje Winge organ



2L52SACD


This hybrid SACD will also plays on all standard players and computers.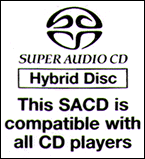 The tradition of pairing trumpet and organ goes back a long way; it is, however, only in recent years that Norwegian composers have found the inspiration to write concert music for this combination of instruments. In addition to the fanfares and festivity often associated with the trumpet, today's composers also exploit the instrument's potential for expressing tender, meditative moods.



Jan Fredrik Christiansen (b.1942) was born in Lebesby, Norway, and studied with Harry Kvebæk, William J. Overton (BBC Symphony Orchestra) and Adolph Herseth (Chicago Symphony Orchestra). Following a year playing second trumpet in the Norwegian National Opera Orchestra he was appointed to a position in the Oslo Philharmonic Orchestra in 1966 and was principal trumpeter from 1973 to 2007. Christiansen has performed under many conductors including Leopold Stokowski, Witold Lutoslawski, Zubin Mehta, Paul Kletski, Kirill Kondrasjin, Herbert Blomstedt and Andre Previn. Most important to him nonetheless were the twenty-three years under Mariss Jansons as principal conductor. Christiansen has performed as a soloist with the Oslo Philharmonic on several occasions which have included the premiere performance of Olav Anton Thommessen's trumpet concerto "The Second Creation" to mark the Norwegian contemporary music society Ny Musikk's fiftieth anniversary. He performed Shostakovich's "Concerto for piano, trumpet and orchestra" with Leif Ove Andsnes and Mariss Jansons during the Oslo Philharmonic's tour of Asia in 1997, and he has performed concerti by Haydn, Hummel, Arutunjan and Jolivet. In 1995 he was the only Norwegian musician to be invited to participate in an international orchestra directed by Sir George Solti to celebrate the United Nations' fiftieth anniversary, an orchestra with which he has also been on tour under the leadership of Valerij Gergijev. Jan Fredrik Christiansen is professor at the Norwegian Academy of Music and pursues an active career as a performer and teacher in Norway and abroad. He is a member of Oslo Sinfonietta.



Terje Winge (b.1950) is associate professor at the Norwegian Academy of Music where he teaches solo organ, and is organist of Grorud Church in Oslo. Since his début recital in 1970 Winge has pursued an active career as a recital organist in Norway as well as in a great number of European countries. His repertoire ranges from early baroque to music of the present day. A particular area of interest for him lies in French romantic music and the modern French school, including the majority of Olivier Messiaen's large scale organ works. Winge has made several recordings on Norwegian organs featuring music from the baroque and romantic periods. He is regularly invited as a guest lecturer by music academies abroad.

Kjell Mørk Karlsen
1. Choralsonate nr. 3 10:33



Jon Laukvik
2. Lamento 9:23



Kjell Mørk Karlsen
Missa da Tromba
3. I. Introitus 2:44
4. II. Kyrie 6:55
5. III. Gloria 5:32
6. IV. Sanctus 6:15



Ketil Vea
&nbsp Sonate for trompet og orgel
7. I. Andante 3:16
8. II. Adagio 5:01
9. III. Allegro 2:01



Egil Hovland
10. Cantus X for trompet og orgel 9:13
2L Records
distributed in Australia by
Rockian Trading
SACD, DSD & and their logos are trademarks of Sony Corporation