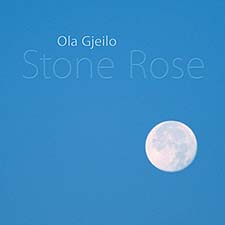 Stone Rose

Ola Gjeilo, piano
with
Tom Barber, flugelhorn
David Coucheron, violin
Johannes Martens, cello


2L48SACD


This hybrid SACD will also plays on all standard players and computers.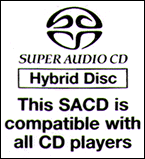 ó You mentioned Keith Jarrett; has his works been important for your musical development?
Yes, his music has had the biggest influence on me, just because I think he is the greatest improviser and the most inspired and gifted composer of our time. His solo concerts, the music for the Scandinavian Quartet with Jan Garbarek, the trio work with DeJohnette and Peacock - his contribution has been immense, his way of playing just the right notes, nothing more, nothing less.
To me, the only one who comes close to him is Glenn Gould playing Bach. I think that what he did almost amounted to improvisation, because he made the music so much his own that itís almost as much Gould as it is Bach. I know a lot of people hold that against him, and normally I would agree. Still, I donít think itís ego in his case, but simply an ability to transcend style and time that is very powerful.
But I identify most with Jarrett. I think what he has done is very brave. He never uses his formidable technique to impress or provoke, but always to express as honestly as possible what is in him and around him at any given moment. You can feel that he is in love with the piano and with the music that flows through him.



ó You studied classical composition in college. What made you shift your focus to music that is also influenced by jazz and popular music?
Actually, I had been improvising since I was very young. I was pretty rebellious about learning to read music for a long time; I just wanted to play my own music or to learn music by ear. I'm really happy about that now, although I exhausted quite a few teachers.
So, the music I'm writing now is very much rooted in what I did when I started to play as a kid, only deeper and more sophisticated, I hope.
…

1. Snow In New York 3:29
2. North Country 2:45
3. Michelle 3:00
4. The Line 4:30
5. The Hudson 3:26
6. Roxbury Park 3:54
7. Stone Rose 4:26
8. January 2:29
9. Sidewalks 2:34
10. Manhattan 1:53
11. April 3:24
12. Madison 3:00
13. Sienna 2:30
14. North Country II 5:13
15. Serenity 4:50



2L Records
distributed in Australia by
Rockian Trading
SACD, DSD & and their logos are trademarks of Sony Corporation