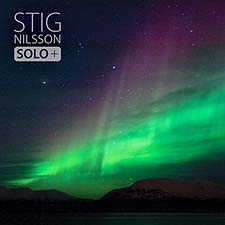 Stig Nilsson
SOLO +

Stig Nilsson + Anders Kjellberg Nilsson


2L47SACD


This hybrid SACD will also plays on all standard players and computers.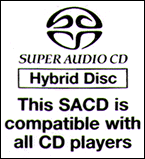 Since 1977 Stig Nilsson has held the position of principal concertmaster of the Oslo Philharmonic Orchestra, and ever since his brilliant debut recital in 1972 he has pursued an active performing career in Norway and abroad. As a soloist he has collaborated with conductors such as Mariss Jansons, Esa-Pekka Salonen, Franz Welzer Möst, Paavo Berglund, Manfred Honeck and André Previn.



In 1974 he formed the Oslo Trio together with pianist Jens Harald Bratlie and cellist Aage Kvalbein, a group that has proved to be one of the most successful chamber music ensembles in the history of Norwegian music. The trio embarked on an extensive international career in 1976 after having won prizes in competitions in Helsinki and Munich. Stig Nilsson has participated on numerous recordings and has received several Norwegian Spellemann prizes. In 1985 he was awarded the Norwegian Music Critics' Prize and was nominated Performer of the Year also in 1985 by the Norwegian Society of Composers.



In 1996 the Hardanger Musikkfest was founded on his initiative - an annual musical festival of which he has been artistic director since the start. The festival has grown to become one of Norway's foremost arenas for performers and the performing arts of the highest international standard - largely thanks to Nilsson's determination to bring together composers and performers in a creative community.



Violinist Anders Kjellberg Nilsson (b.1983), son of Stig Nilsson, has already made a name for himself as a mature and versatile musician. His early inspiration came from the active string department of the Barratt-Due Music Institute in Oslo, subsequent studies continuing in Berlin and in Stockholm with Ulf Wallin. In 2008 he completes his soloist diploma studies at the Norwegian Academy of Music with Detlef Hahn as his teacher.


1. Øistein Sommerfeldt
Sonata Saxifraga 7:41



2. Ketil Hvoslef
Violino Solo 15:42



3.-5. Wolfgang Plagge
Duels for 2 violins 9:30
Moderato 1:59
Misterioso, narrante 5:39
Vivo 1:52



6. Kjell Mørk Karlsen
Fantasia Religiosa per violino solo 12:43



7. Bjørn Kruse
Memento mori 14:06



8.-10. Terje Bjørklund
Three Contrasts for 2 violins 3:41 / 3:01 / 4:29
2L Records
distributed in Australia by
Rockian Trading
SACD, DSD & and their logos are trademarks of Sony Corporation