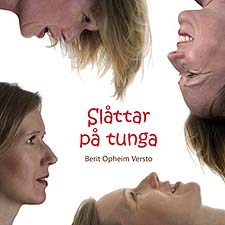 Slåttar på tunga

Berit Opheim Versto


2L46SACD


This hybrid SACD will also plays on all standard players and computers.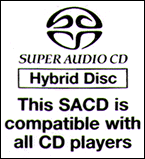 Folk song improvising is the folk singer's way of performing instrumental folk music. We imitate the fiddle using various improvised, made-up words and sounds (a bit like Irish 'mouth music') to create variation, rhythmic drive and different nuances of colour in the melodic line. Although there are written accounts and descriptions of this way of using the voice, the best sources are probably to be found in archived recordings of some of the great performers of traditional 'instrumental' folk singing. It is said that if the dancers could not find a fiddler to play for them, they had to make do with a folk singer. In our age there is no shortage of fiddlers willing to play for a dance, but many of us folk singers also enjoy the improvised 'mouth music'! The rhythmic drive is invigorating, the tunes are beautiful, and it is great fun to meet the challenge of telling a story with this kind of music - a different kind of challenge from performing other traditional music with words. Anna Skeie from Kvam in Hardanger is a brilliant example of a singer who could improvise in this way. Sometimes her voice sounded like a flute; she stands out among all those who were recorded.



I am fortunate in having been able to sing and work with many fiddlers, male and female. They have taught me a lot about instrumental folk music, and I have danced to their playing. I am grateful to all of them!
Berit Opheim Versto



Berit Opheim Versto from Voss is one of Norway's foremost folk singers. She is a very versatile singer, frequently performing across genre boundaries, drawing inspiration from such diverse areas as traditional music, early music, improvisation and contemporary music. Her ability to perform in such a wide variety of styles means that she is much in demand as a performer; she has contributed to numerous CD recordings in addition to her own solo projects.



Berit leads an extensive performing career in Norway and further afield, touring in the USA, Japan and Europe. She has appeared as a soloist with the Norwegian Chamber Orchestra, Oslo Chamber Choir, BIT 20 Ensemble and the Norwegian Radio Orchestra and has premiered several works written especially for her. In 2005 and 2006 she sang the roles of The Queen of the Night and Papagena in the production Tryllefløyta (The Magic Flute) - a folk opera which toured Norway and Sweden.


1. Springar etter Gudmund Eide, Stamnes 1:34
Lært hjå Einar Mjølsnes
2. Ginas vals, etter Nils Tjoflot, Hardanger 2:44
Lært hjå Nils Økland
3. Gamleslåtten, brureslått frå Voss etter Sjur Helgeland 2:14
Lært hjå Leif Rygg
4. Ein golo gut, slåttestev til rudl etter Margreta Opheim, Voss 1:17
Trallinga etter fleire
5. Rudl etter Severin Kjerland, Hardanger 2:22
Lært hjå ma Knut Hamre
6. Springar etter Anna Skeie, Hardanger 1:35
7. Rudl etter Severin Kjerland, Hardanger 2:42
Lært hjå ma Knut Hamre
8. Kari Midtigard på Tinn, slåttestev til springar 1:00
Fritt etter Arne Bjørndal, Lindås
9. Halling etter Anna Skeie, Hardanger 1:40
10. Rudl etter Trygve Hæve, Voss 2:43
Lært hjå Arne Anderdal
11. Bygdatråen, lydarslått etter Sjur Helgeland, Voss 3:54
Lært hjå Leif Rygg
12. Rudl etter Endre Bjotveit, Hardanger 1:55
Lært hjå ma Knut Hamre
13. Brureslått etter Anders Sagen, Sogn 2:09
Lært hjå Håkon Høgemo
14. Attegløyma, slåttestev nedskrive av Arne Bjørndal 0:47
Etter Ola Mosafinn
15. Springar etter Lars Flaten, Sogn 1:43
Lært hjå Håkon Høgemo
16. Grautatvoro, rudl frå Hardanger 1:44
Lært hjå ma Håkon Høgemo
17. Jørnvrenja, springar etter Ola Mosafinn, Voss 3:20
Lært hjå ma Leif Rygg
18. Springar etter Sjur Eldegard, Sogn 2:03
Lært hjå Håkon Høgemo
19. Springar etter Ola Håstadbø, Hardanger 2:28
Lært hjå Frank Rolland
2L Records
distributed in Australia by
Rockian Trading
SACD, DSD & and their logos are trademarks of Sony Corporation