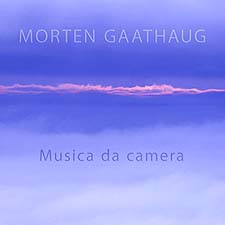 MORTEN GAATHAUG
Musica da camera

ENSEMBLE BJØRVIKA
Per Andreas Tønder • Ellen Ugelvik • Tore Dingstad


2L44SACD


This hybrid SACD will also plays on all standard players and computers.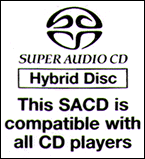 Morten Gaathaug's music evokes images of all the many facets of life. As a Norwegian he is naturally inspired by the rich tradition of Norwegian folk music, but he has drawn inspiration just as much from international influences. In the course of his studies in Bratislava (Slovakia) he developed his interest in Slavic folklore; his fascination for the neoclassical composers, Sergei Prokofiev in particular, has remained with him since his youth. Gaathaug is also a much admired writer who even as a young man edited and published his own periodical for music debate, Steinblomsten, for several years; from 1976 to 1984 he was a music and literature correspondent for the regional newspaper Drammens Tidende and Buskeruds Blad and from 1984 to 1990 he wrote music reviews for Aftenposten.



A large number of Gaathaug's works reflect his deep interest in nature; like his French colleague Olivier Messiaen he is fascinated by birds, a fact which is revealed in his intelligent and convincing aesthetic treatment of sonic spectra. …
Wolfgang Plagge 2007 - English translation Andrew Smith



ENSEMBLE BJØRVIKA consists of musicians based at the Norwegian National Opera. Kjell Tomter is group leader of the second violins in the opera orchestra, a position he has held since 1991. In addition he plays regularly with the Norwegian Chamber Orchestra. Dominic Griffiths was engaged as a first violinist in 2002 after having held a similar position at the English National Opera for four years. Witold Serafin has been principal viola player of the opera orchestra for many years. He is an experienced chamber musician, and has performed both in Norway and in his home country Poland. Jan Koop is principal cellist of the opera orchestra. After receiving the Fricsay stipend in Berlin in 1995, he had the opportunity to perform with several of the most prominent conductors of today, and gained valuable experience as a soloist and as an orchestra musician. He regularly performs in Norway and Germany.



Tore Dingstad is manager of the soloists at the Norwegian National Opera, and assistant to the opera's Director. He has experience both as a pianist/harpsichordist and as a conductor. He has given numerous recitals, and is also not least a highly skilled accompanist. Dingstad has conducted several performances at the opera, and for the Norwegian touring opera Riksoperaen.


Strykekvartett nr. 2 op. 31 (1986)
String Quartet no. 2
01 I Andante caloróso - Piú mosso - Presto 9:20
02 II Tema con variazioni: Adagio assai, cantabile e tranquillo (attacca) 9:44
03 III Scherzo: Presto 3:21
04 IV Adagio assai - Fuga: Allegro 7:18
Ensemble Bjørvika: Kjell Tomter (vl), Dominic Griffiths (vl),
Witold Serafin (vla) and Jan Koop (vlc)



Seks sanger til dikt av Jens Bjørneboe op. 56 (2002)
Six Songs to Poems by Jens Bjørneboe
05 I Et fremmed ansikt (A Stranger's Face) 2:46
06 II Rosen (The Rose) 2:16
07 III Den evige slagmark (The Eternal Battlefield) 1:49
08 IV Olje, brød og vin (Oil, Bread and Wine) 1:47
09 V Ved Brendan Behans båre (At Brendan Behan's Litter) 1:58
10 VI Mitt hjerte (My Heart) 3:35
Per Andreas Tønder (baritone) and Ellen Ugelvik (piano)



Kvintett for klaver og strykere op. 59 (2003-04)
Quintet for Piano and Strings
11 I Allegro moderato ed espressivo 8:43
12 II Scherzo: Presto 3:09
13 III Adagio 9:08
14 IV Non troppo allegro, ma energico 7:19
Ensemble Bjørvika and Tore Dingstad (piano)
2L Records
distributed in Australia by
Rockian Trading
SACD, DSD & and their logos are trademarks of Sony Corporation