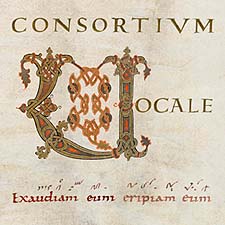 EXAUDIAM EUM
Gregorian Chant for Lent and Holy Week

Consortium Vocale Oslo
Alexander M. Schweitzer
Mario Guillermo Ojeda — soloist


2L43SACD


This hybrid SACD will also plays on all standard players and computers.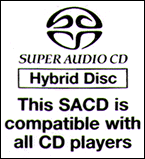 Gregorian chant, in its all-embracing spirituality and poetry, appeals to the deeper levels of the human heart. Monks in the Middle Ages composed and performed this music as an integrated part of their daily occupation with Sacred Scripture. Throughout the centuries Gregorian chant has enriched and deepened the liturgy of the church, and has been a source of inspiration in every period of European music history. Under the leadership of Alexander M. Schweitzer Consortium Vocale presents chants from the five Sundays of Lent, Palm Sunday and Good Friday, recorded in the medieval church at Ringsaker in Norway.



Consortium Vocale Oslo is the male vocal ensemble of Oslo Cathedral. Under the leadership of Alexander M. Schweitzer, the group since 1998 has specialised in the study of Gregorian chant. Consortium Vocale Oslo is a member of the International Society for the Study of Gregorian Chant (AISCGre) and bases its interpretation of this music on the evidence of the early manuscripts. The ensemble has performed in concert and in liturgy in a number of European countries. In 2002 Consortium Vocale Oslo together with Schweitzer released the CD Laus mea Dominus on the British label ASV Gaudeamus. At the international choral competition Guido di Arezzo in Arezzo, Italy in 2004 the ensemble was awarded first prize in the category "Canto monodico cristiano" as well as the special prize "Domenico Cieri".



Consortium Vocale Oslo
Hans M. Borchgrevink, Kjell Viig, Øyvin Stray-Pedersen, Andrew Smith, Mario Guillermo Ojeda (soloist), Ásgeir Bragason, Steinar Echholt, Alf Howlid.



Further information on Consortium Vocale Oslo may be found at www.consortiumvocale.no
Consortium Vocale Oslo is supported by Arts Council Norway and Oslo Cathedral.



Alexander Markus Schweitzer is a theologian who, since the mid-1980s, has specialised in Gregorian chant. He completed courses in Gregorian chant run by the International Society for the Study of Gregorian Chant (AISCGre), studied musicology at the Pontifical Institute for Church Music in Rome and studied Gregorian semiology with J. B. Göschl in Munich. He founded and directed various Gregorian ensembles in Germany and in Italy, and has worked regularly with Consortium Vocale Oslo since 1998.



Schweitzer teaches Gregorian chant in various institutions in Germany, Italy and Norway. Since 1999 he has been a member of the AISCGre Melody Restoration Committee, and a board member of the AISCGre.


First Sunday of Lent — Invocabit
01. INTROITUS Invocabit me 2:47
02. GRADUALE Angelis suis 3:58



Second Sunday of Lent — Reminiscere
03. INTROITUS Reminiscere 3:33
04. COMMUNIO Visionem quam vidistis 1:24



Third Sunday of Lent — Oculi
05. INTROITUS Oculi mei 13:36
06. GRADUALE Exsurge Domine 15:53



Fourth Sunday of Lent — Laetare
07. INTROITUS Laetare Ierusalem 13:52
08. KYRIE XVII A Kyrie salve 11:33
09. GRADUALE Laetatus sum 12:55
10. TRACTUS Qui confidunt 13:21
11. EVANGELIUM De caeco nato 15:03
12. OFFERTORIUM Laudate Dominum 13:47
13. Oratio super oblata - Praefatio - SANCTUS XII 14:21
14. AGNUS DEI XII Pater cuncta 11:10
15. COMMUNIO Lutum fecit 11:33



Fifth Sunday of Lent — Iudica
16. INTROITUS Iudica me 13:12
17. COMMUNIO Videns Dominus 12:19



Palm Sunday — Palmarum
18. OFFERTORIUM Improperium 15:04



Good Friday
19. IMPROPERIA Popule meus - Trishagion 14:57
20. HYMNUS Crux fidelis 15:06
21. GRADUALE Christus factus est 13:23
2L Records
distributed in Australia by
Rockian Trading
SACD, DSD & and their logos are trademarks of Sony Corporation