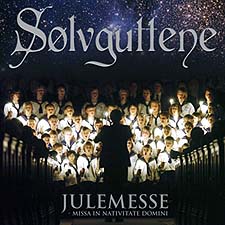 JULEMESSE
MISSA IN NATIVITATE DOMINI

Sølvguttene
Fredrik Otterstad - director
Soloists
Kåre Nordstoga, organ • Ellen Sejersted Bødtker, harp


2L42SACD


This hybrid SACD will also plays on all standard players and computers.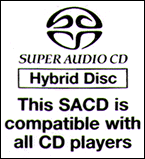 Julemesse – Missa in nativitate Domini is a new and exiting celebration of Christmas, and definitely Sølvguttene's most unique Christmas album to date. The album is a Christmas Mass, with all its regular parts, in addition to traditional Christmas carols.



What makes this recording special is that we have chosen to sing chants from various composers, while it's normal to sing a whole mass from the same composer. We wanted to reveal how different composers from different periods of time have interpreted the same words. The music covers a range of over 1000 years, from Benedictus which is from the 10th century to Kjell Mørk Karlsen's and Wolfgang Plagge's compositions from our time.



The same line of thought has been applied to the opening and closing hymn of this album, Hodie Christus natus est. The opening is the original Gregorian hymn, while the closing is the same hymn, arranged by Benjamin Britten.



Sølvguttene (Silverboys – Norwegian Broadcasting's Boys Choir) was founded in 1940 by Torstein Grythe, and is one of Norway's most popular choirs. The choir has received various national and international merits, and has a varied touring agenda. Sølvguttene has had the privilege to sing at numerous fabulous arenas, among them St. Peter's Cathedral in Rome, Westminster Abbey in London, The Dome in Berlin and the Norwegian Royal Palace.



For many Norwegians, Sølvguttene is synonymous with Christmas, but for us, Christmas is synonymous with Sølvguttene. It is not without reason that we chose to spend hours upon hours of our spare time on this choir. The desire to sustain the legacy created through over 65 years of Sølvguttene is what keeps us going. Since the beginning, over 1700 boys have been part of the choir, and every one of them has contributed to the history of Sølvguttene. For every new boy that joins, this choir changes. But at the core, the unique sound and the thrill of singing at the highest level remains constant. However constant, the choir develops with its new conductor Fredrik Otterstad.



Fredrik Otterstad has been conductor of Sølvguttene since 2004. He graduated from the Norwegian Academy of Music in 1999. Fredrik began as a young boy in the choir back in 1985, and stayed with the choir for years, even as an adult.



Ellen Sejersted B&osalsh;dtker has played with Sølvguttene since 1990, and is one of Scandinavia's leading harpists. Thanks to her versatility, Ellen has shown how the colourful harp sound can be developed through playfulness and free improvisation.



In addition to accompanying Sølvguttene on a regular basis, Kåre Nordstoga is the organist at the Oslo Cathedral. Nordstoga studied at the Norwegian Academy of Music, where he became professor in 1994.


01. Hodie Christus natus est gregoriansk 2:05
02. Kling no klokka trad. norsk / arr. Per Steenberg 1:21
03. Kyrie og Gloria fra Missa Brevis Kjell Mørk Karlsen 2:15
04. In nativitate Domini Wolfgang Plagge 4:36
05. Det hev ei rose sprunge Michael Praetorius 3:15
06. Es ist ein Ros' entsprungen Melchior Vulpius 1:58
07. Puer natus in Betlehem Samuel Scheidt 2:45
08. Freu' dich Erd und Sternenzelt tysk 1520 / arr. F. Otterstad 1:10
09. Credo fra Missa Brevis Kjell Mørk Karlsen 2:12
10. En natus est Emmanuel Michael Praetorius 1:38
11. Et lite barn så lystelig Eyvind Alnæs 2:44
12. Julefantasi Ellen Sejersted Bødtker harpesolo 4:03
13. Glade jul Franz Gruber / arr. Per Steenberg 3:08
14. Sanctus og Benedictus G. P. da Palestrina / gregoriansk 3:50
15. Ave Maris Stella Edvard Grieg 2:31
16. Agnus Dei Antonio Lotti 1:10
17. Panis Angelicus César Franck 3:23
18. Deilig er jorden trad. / arr. Per Steenberg / Torstein Grythe 2:33
19. Orgelimprovisata over Deilig er jorden Arild Sandvold 4:57
20. Hodie Christus natus est gregoriansk / arr. Benjamin Britten 2:19

2L Records
distributed in Australia by
Rockian Trading
SACD, DSD & and their logos are trademarks of Sony Corporation