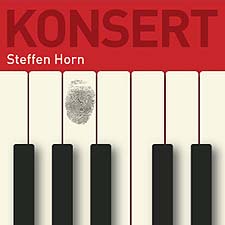 KONSERT

Steffen Horn


2L41SACD


This hybrid SACD will also plays on all standard players and computers.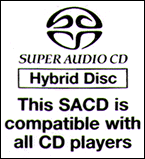 This CD recording was made during my Norwegian tour, 2005, and represents my most personal repertoire programme to date. It has been a great pleasure, and very refreshing, to get the opportunity to put together a repertoire of music which simply means a great deal to me, and which I was extremely eager to perform on stage. The Czech Republic, Norway and Russia form a European triangle. Each country displays its own unique style, but they have one thing in common: a heavy folkloristic influence, especially during the romantic era. Besides the fact that I am half Czech, this may well be what attracts me so strongly to the music of these three countries. I find their music highly expressive and heartfelt.
- Steffen Horn



Steffen Horn was born in 1976, and started playing the piano at the age of six. He studied with Professor Jiri Hlinka at the Barratt Due Institute of Music in Oslo, and since achieving second place and a special prize in the Smetana Competition, four CD-releases with excellent reviews, and his London debut at the Wigmore Hall, he has established a reputation as an outstanding soloist in the international league.



Steffen has performed as a soloist with several symphony orchestras, including the Norwegian Radio Orchestra and the Oslo Philharmonic Orchestra. Under the direction of conductors such as Terje Boye Hansen, Mark Shanahan, Stephan Barratt-Due, Ingar Bergby, Rolf Gupta and Susanna Mälkki, Steffen Horn has performed Piano Concertos with a wide range of styles. From Mozart, Beethoven, Rachmaninov and Grieg, to the 20th century Norwegian composer Geirr Tveitt.



He has given solo recitals in Prague, London, Warsaw, Moscow, Tehran and Berlin. In 2004 he toured both Germany and China and the following year he went on a major national tour of Norway.


Jan Ladislav Dusík: Sonata no 1 op 45
01. Allegro cantabile 8:20
02. Adagio patetico 6:21
03. Rondo scherzo - Allegro da Ballo 4:42



Sergei Rachmaninov: Preludes op 23
04. No 1, F-sharp major 4:15
05. No 2, B major 3:24
06. No 4, D major 4:49
07. No 5, G minor 3:38
08. No 6, E-flat major 3:17



Edvard Grieg: Lyriske Stykker (Lyrical Pieces) op 65
09. Fra Ungdomsdagene (From Early Days) 4:26
10. Bondens Sang (Peasant Song) 2:04
11. Tungsind (Melancholy) 3:53
12. Salon (Salon) 1:47
13. I Balladetone (Ballad) 3:39
14. Bryllupsdag på Troldhaugen
(Weddingday at Troldhaugen) 6:07



Sergei Prokofiev:
15. Sonata no 1, op 1 7:37



Encore: Edvard Grieg: fra Sonate op 7
16. Andante Molto 4:40
2L Records
distributed in Australia by
Rockian Trading
SACD, DSD & and their logos are trademarks of Sony Corporation