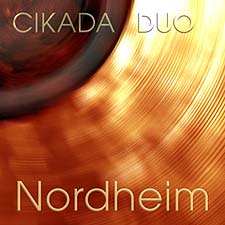 Arne NORDHEIM

CIKADA DUO
[ Kenneth Karlsson, piano/synthesizer & Bjørn Rabben, percussion ]
with
Elisabeth Holmertz, soprano + Åke Parmerud, electronics


2L39SACD


This hybrid SACD will also plays on all standard players and computers.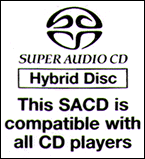 Arne Nordheim has been one of the most conspicuous figures in the musical landscape of Norway since the 1960s, and is recognized as a very successful pathfinder. Nordheim has written works in most genres, but his principal instrument is undeniably the orchestra. His early works, such as Evening Land (1957), Canzona (1960), and Epitaffio (1963), are all inspired by the general European search for new sonorities within the traditional body of instruments; though Epitaffio also boasts taped electrophonics.



Nordheim was absorbed by the electro-acoustic medium for a period, during which purely electronic works like Solitaire (1968) alternate with others, in which electrophonic sounds are opposed to percussion or other acoustic instruments. In 1972 his Eco for soprano, two choirs, and orchestra was awarded the Nordic Council Music Prize. He has received a large number of prestigious international prizes and honours. In 1997 Arne Nordheim was elected honorary member of the International Society for Contemporary Music.



CIKADA DUO is Kenneth Karlsson, piano/synthesizer, and Bjørn Rabben, percussion



The Cikada Duo's many years of close collaboration arose from a performance of a radically innovative work - Karlheinz Stockhausen's Kontakte (1958/60) for piano, percussion and 4-channel electronics. The duo has a desire to unite fresh interpretations of existing works with new pieces written specially for them; an ambition to combine an acoustic sound world with the best that the electroacoustic has to offer. The duo has worked with many composers including James Dillon, Rolf Wallin, Richard Barret, Tan Dun, Sven David Sandström, Bent Sørensen, Åke Parmerud and Arne Nordheim.



The Oslo-based Cikada Ensemble was founded in 1989 and is considered one of Europe's leading contemporary music groups. The ensemble consists of ten musicians, and under the Cikada banner, Cikada Duo is one out of three autonomous formations. In 2005 Cikada was awarded Nordic Council Music Prize.



Elisabeth Holmertz is a singer who's emphasis lies on early and contemporary music. She studied at the Norwegian Academy of Music and at the Hochschüle für Musik Köln. She has won prizes in the Early Music Competition in Bruges, sung baroque operas at several venues and festivals throughout Europe and in Scandinavia with ensemble Elyma (Gabriel Garrido), Musica Ficta (Bo Holten) and "Utomjordiska" in Gothenburg. Elisabeth performed the leading part in Ophelia's: death by water singing by Henrik Hellstenius. Her own ensemble "Hexachordia" specialises in 17th and 18th century vocal music from France and Italy. Holmertz has worked together with Cikada Duo since 2005.



Åke Parmerud has been professionally active as a composer since 1978. His list of works includes instrumental music as well as electroacoustic compositions, multimedia works, and video and music for theatre and film. It is, however, his electroacoustic music in particular that has gained international renown, most noticeably through the great number of festival prizes it has been awarded. Parmerud has won the Prix Noroit (France), the Prix Métamorphoses (Belgium) and the Stockholm Electronic Arts Award. Invisible music was awarded a Swedish Grammy for best classical CD in 1995. Parmerud has worked together with Cikada Duo since the mid-1990s.


Arne NORDHEIM (1931 - )



01. Colorazione 18:45



02. - 06. Fem Kryptofonier 16:16
I. 4:57
II. 1:34
III. 3:02
IV. 0:53
V. 5:46



07. Link 20:13



08. Den første sommerfugl 4:25
2L Records
distributed in Australia by
Rockian Trading
SACD, DSD & and their logos are trademarks of Sony Corporation