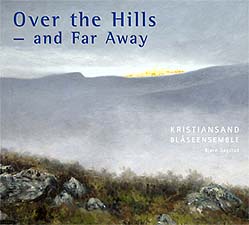 Over the Hills – and Far Away

KRISTIANSAND BLÅSEENSEMBLE
Bjørn Sagstad


2L31SACD


This hybrid SACD will also plays on all standard players and computers.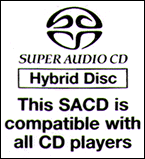 … a colourful postcard from the East, Orient et Occident, signed Camille Saint-Saëns – wild and wonderful chaos in Charles Ives' 1776 – a warm tribute to a valley in Norway with Johannes Hanssen's Valdres March – a moving memorial to a dear friend in Edvard Grieg's Funeral March – the source of sheer enjoyment like Percy Grainger's Over the Hills and Far Away … This is vitamin C in musical form for children of all ages!


Kristiansand Blåseensemble
You can name all kinds of music, and of course there is much music in the world which is of interest - you can name some of the great canons, certainly they are interesting! But all other music is reduced to nothing compared with a good military march …
With these words the writer Agnar Mykle pays tribute to military music.



…
The German occupation in 1940 brought a temporary end to the activities of the band; at the armistice in 1945 the numbers were reduced and the band was not operational. The situation did not change until 1953 when the Government decided to retain all six division bands. From 1954 the official name of the band was Forsvarets Distriktsmusikkorps Sørlandet – "The Norwegian Army Band Kristiansand". The Norwegian Army disbanded the ensemble on December 31, 2002, and all the musician posts were transferred to the Kristiansand Symphony Orchestra as of January 1, 2003. Under its new name Kristiansand Blåseensemble ("Kristiansand Wind Ensemble"), the band is now part of a unique orchestra model in Norway. Three main groups share activities: Kristiansand Symphony Orchestra, Kristiansand Chamber Orchestra and Kristiansand Wind Ensemble. The ailing pipers have long since been replaced by outstanding performers – well equipped to take up Agnar Mykle's heady challenge!



…
Bjørn Sagstad began his musical career in his local wind band at Sagstad in Meland, north of Bergen. His formal training began at the music conservatory in Bergen. Further studies at the Royal Northern College of Music in Manchester included orchestra and opera conducting. He has participated in master classes in Norway, Sweden, Denmark, Austria and the Czech Republic, with teachers including Jorma Panula and Tsung Yeh. Sagstad also studied composition at the music conservatory in Trondheim with Terje Bjørklund and Henning Sommerro. Lessons in interpretation on the viola at the Norwegian Academy of Music with Are Sandbakken compliments his training.
…
He has made several recordings, including Sketches of Norway with music by Trygve Madsen, Tuba Carnival with Øystein Baadsvik/Musica Vitae, and Graffiti - a recording of works by six Norwegian contemporary composers. He has participated successfully in several competitions, including winning the Nordic Conductors' Competition in Sweden in 1997. He is currently engaged by "Operaen i Kristiansund", and since the autumn of 2004 he has been artistic director of the Kristiansand Wind Ensemble as a part of the Kristiansand Symphony Orchestra foundation.

01. Marche Militaire Française op. 60 no. 4
Camille Saint-Saëns (1835–1921) arr. M. L. Lake 4:30
02. Children's March Over the Hills and Far Away
Percy Grainger (1882–1961) rev. F. Erickson 6:34
03. Militärmarsch op. 57 No. 1
Richard Strauss (1864–1949) rev. J.H. Matthey 3:05
04. Marsj opus 99
Serge Prokofiev (1891-1953) rev. P. Yoder 2:13
05. Marcia
Carl Maria von Weber (1786-1826) rev. G. Meerwein 3:16
06. Trauermarsch op. 103
Felix Mendelssohn Bartholdy (1809-1847) 9:23
07. Commando March
Samuel Barber (1910-1981) 3:17
08. Orient et Occident Grande Marche op. 25
Camille Saint-Saëns (1835–1921) rev. T. Reynish & B. Parry 7:35
09. Overture & March "1776"
Charles Ives (1874-1954) arr. J. B. Sinclair 3:31
10. Valdresmarsj
Johannes Hanssen (1874-1967) 3:45
11. Bojarenes inntogsmarsj Entry of the Boyares
Johan Halvorsen (1864-1935) arr. L. P. Laurendeau 4:46
12. Grand March To the memory of Washington
Ole Bull (1810-1880) arr. Stig Nordhagen 3:13
13. Sørgemarsj over Rikard Nordraak
Edvard Grieg (1843-1907) 6:27



2L Records
distributed in Australia by
Rockian Trading
SACD, DSD & and their logos are trademarks of Sony Corporation