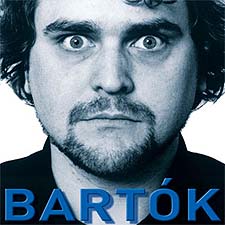 BARTÓK


Annar Follesø violin
Björn Nyman clarinet
Christian Ihle Hadland piano



2L28SACD


This hybrid SACD will also plays on all standard players and computers.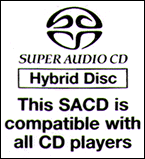 While working on his eerie and haunting ballet The Miraculous Mandarin Bartók came under the influence of fellow composers Stravinsky and Schönberg, and produced some of his most complex music in the two violin sonatas of 1921-22. The Sonata no 2 in particular has become a standard chamber music work of the 20th century, displaying all the characteristics of Bartók's eminent style of writing. Cast in two contrasting movements (the first improvisational in character, the latter energetic like a steam locomotive), the work displays some breathtaking qualities. Both instruments engage in a veritable battle for attention, and the use of tritonal motifs and chords is as evident here as in Contrasts.




Annar Follesø is one of Norway's leading violinists. He studied at the Barratt Due Institute of Music in Oslo and at Indiana University in Bloomington, USA. In addition to his instrumental studies with Mauricio Fuks at IU, he also studied chamber music with György Sebök, Menahem Pressler and Leonard Hokanson as well as Baroque interpretation with Stanley Rithcie. In 1998 he became the first Norwegian violinist to appear as a soloist at the Salzburg Festival, Austria, as he was awarded the violin prize at the International Summer Academy for his interpretation of the Bartók Solo Sonata. Since then he has been enjoying a growing reputation as a soloist and chamber musician of the highest standards.



Christian Ihle Hadland is widely regarded as the most important Norwegian keyboard talent since Leif Ove Andsnes. After completing his studies with Ingeborg Songe-Møller and Erling Ragnar Eriksen in his hometown Stavanger he continued his musical education 1999-2005 under Jirí Hlinka in Bergen and Oslo. In 2003 he won the prestigious Rudolf Firkušny competition in Prague, the Czech Republic. He has appeared as a soloist with many Norwegian orchestras, among them the Oslo Philharmonic, and at several important international music festivals. With Annar Follesø he has toured the USA and given concerts at the Bergen International Festival.



Björn Nyman, alt. principal clarinetist of the Norwegian Radio Orchestra, studied at the Oslo Music Academy under Hans Christian Bræin and Leif Arne Pedersen and in the USA at University of Southern California under Yehuda Gilad. He has already established himself as an artist of merit after winning prizes in a number of competitions, among them the ARD competition in Munich, Germany, and the Carl Nielsen competition in Odense, Denmark. In both these events he was also awarded special prizes for the best interpretation of the Mozart Clarinet Concerto. Nyman has appeared as a soloist with a number of leading orchestras, among others the Bavarian Radio Symphony Orchestra, and participated as a sought-after chamber musician at several festivals.


BÉLA BARTÓK 1881-1945



SONATA for solo violin
01. tempo di ciaccona 9:20
02. fuga 4:10
03. melodia 7:35
04. presto 5:28



SONATA II for violin and piano
05. molto moderato 9:30
06. allegretto 11:56



CONTRASTS for violin, clarinet and piano
07. verbunkos (recruiting dance) 5:33
08. pihenö (relaxation) 5:01
09. sebes (fast dance) 6:57
2L Records
distributed in Australia by
Rockian Trading
SACD, DSD & and their logos are trademarks of Sony Corporation