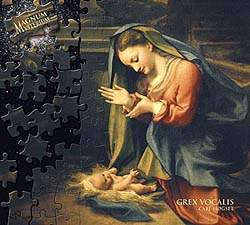 MAGNUM MYSTERIUM


Grex Vocalis | Carl Høgset piano



2L26SACD


This hybrid SACD will also plays on all standard players and computers.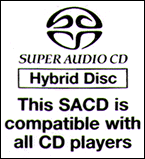 For more than two thousand years people have been fascinated by the story which is the basis of our celebration of Christmas in the western hemisphere. Writers and composers have found inspiration to convey the wonderful event in words and music.



The shepherds were the first to express their amazement at the great mystery - that God came to be born as man, a nativity most humble, with the beasts of the stable as witnesses to the wonder. O magnum mysterium - the opening words of Midnight Mass at Christmas - also express the shepherds' awe upon seeing the child in the manger. …
Rannveig Egenberg, Grex Vocalis
Translated by Andrew Smith and Sean Kjartan Iversen



Grex Vocalis - The Singing Flock - was formed in 1971 by conductor Carl Høgset. The choir's repertoire ranges from renaissance and baroque music to Cuban rhythms, Norwegian folk songs and contemporary works. Over the years Grex Vocalis has commissioned and premiered works by many Norwegian composers; of particular note is the group's close collaboration with Arne Nordheim.



Grex Vocalis has given concerts in most European countries and in Japan. Participation in national and international choral competitions has resulted in several first prizes; in Arezzo in 1999 the choir was also awarded "Il Gran Premio Città di Arezzo" as overall best choir. Grex Vocalis has been awarded the Norwegian "Grammy" for two of its thirteen albums.



Grex Vocalis is renowned for its smooth, even sound - a combination of well-balanced timbre and shining overtones. The conductor works systematically at tuning each chord, and to create a unified shaping of each vowel. This process brings together all the individual voices to form an ensemble sound in which the vocal quality is greater than the sum of its parts.



Carl Høgset (born 1941) holds degrees in languages and music from the University of Oslo and in singing and choral conducting from the Norwegian Academy of Music. He made his debut as a countertenor in 1977, and is a member of the vocal quartet Quattro Stagioni.



Høgset regularly coaches singers and conductors in Norway and abroad, and he is frequently asked to judge at international choir competitions. He has published a book on singing technique, with complementary CD and video, which has been translated into ten languages.



Høgset's expertise in languages and singing is reflected in his music-making. Through his genuinely musical approach he leads his instrument - the choir - to moments of idefinable magic. He treats professionals and amateurs with equal respect, and approaches all music with equal commitment: the music must move, and we must be moved by the music.


01. Jeg synger julekvad 3:47
Michael Praetorius 1571-1621 | Per Steenberg 1870-1947 | Fartein Valen 1887-1952
The version of Jeg synger julekvad on this recording is a compilation of three different arrangements covering several centuries. The first verse is in Michael Praetorius' familiar arrangement, while verses two and three have been harmonised by the Norwegian composer Per Steenberg, and the fourth, with its unorthodox harmonies, by Fartein Valen, a Norwegian contemporary of Arnold Schönberg.



02. O magnum mysterium 5:55
Morten Lauridsen 1943-



03. In the bleak mid-winter 4:18
Harold Darke 1888-1976
Tenor solo Magnus Staveland | Orgel Terje Winge
In the bleak mid-winter is a simple, yet moving illustration of Christmas in the English countryside; the words were written by a young girl of seventeen.



04. I denne søte juletid 1:55
Norsk folketone | arr. Trond Kverno 1945-
"At this joyful Christmastide" Based on traditional Norwegian melody, harmonised by Trond Kverno.



05. The Infant King 3:10
Baskisk julesang | arr. David Willcocks 1919-
The Infant King conveys the peaceful stable scene of Christmas night - a lullaby for the baby Jesus - though the words go on to prophesy the pain and triumph of the Easter story.



06. O magnum mysterium 3:01
Tomas Luis de Victoria 1540-1611



07. Away in a manger 2:04
trad. Normannisk mel. | arr. Reginald Jacques 1894-1969
Away in a Manger conveys the poet's wonderment at the lowly birth of Christ.



08. Stille Nacht, heilige Nacht 3:32
Franz Gruber 1818 | arr. Eusebius Mandyczewski 1857-1929
Stille Nacht ("Silent Night"), which is familiar to Norway in our native language as Glade Jul, is performed with the original German text, as it has a stronger emphasis on the wonder of Christmas night.



09. O magnum mysterium 6:22
Giovanni Pierluigi da Palestrina ca 1525-1594



10. Kling no klokka 1:58
Norsk folketone | arr. Per Steenberg 1870-1947
"Ring, bells"; Based on traditional Norwegian melody, harmonised by Per Steenberg.



11. Les anges dans nos campagnes 2:10
Fra Syd-Frankrike før 1842 | arr. Graham B. Buckland 1951-
In Les Anges dans nos campagnes ("Angels from the Realms of Glory") we hear a pastoral illustration of the choir of angels before the shepherds of the field, chanting Gloria in Excelsis Deo.



12. Il est né, le divin Enfant 2:52
Julesang fra Lothringen ca 1862 | arr. A. Langr&eacutee 1927-
Il est né ("See him born, the Heavenly Child") conveys the atmosphere of a more informal celebration, where one can imagine the oboe and the accordion adding to the jubilation.



13. Du grønne, glitrende tre 2:21
Edvard Grieg 1843-1907
Tenor solo Magnus Staveland
Grieg's poetic melody to the text Du grønne, glitrende tre ("O green and glittering tree") is not the most common, but deserves our appreciation.



14. O magnum mysterium 3:11
Francis Poulenc 1899-1963



15. Det hev ei rosa sprunge 2:51
Michael Praetorius 1571-1621
"A Great and Mighty Wonder"



16. O magnum mysterium 6:05
Javier Busto 1949-
2L Records
distributed in Australia by
Rockian Trading
SACD, DSD & and their logos are trademarks of Sony Corporation